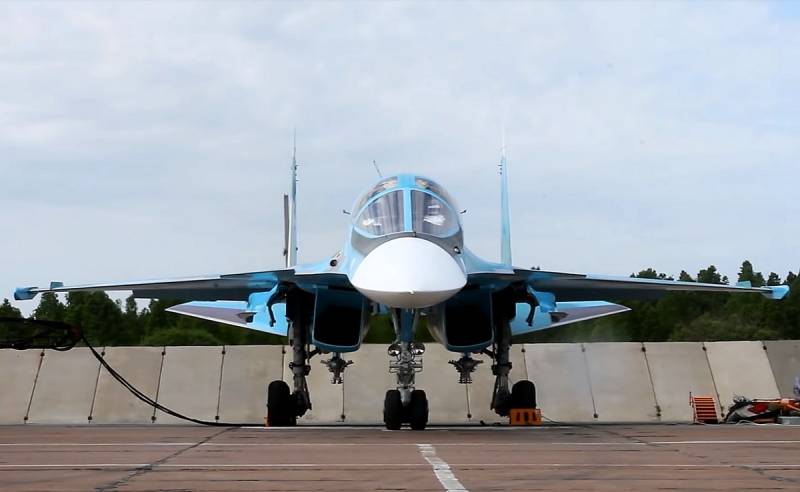 Serial deliveries of the upgraded Su-34M bomber are planned to begin next year. This was announced by the General Director of the United Aircraft Corporation (UAC) Yuri Slyusar on the air of the Zvezda TV channel.
According to him, deliveries of serial bombers in a modernized version are expected in 2021. To date, more than 100 Su-34 are in service with the Aerospace Forces.
The appearance of the Su-34, which we already have, serial deliveries of which will begin next year, it, of course, makes the machine unique.
- he said.
As previously reported, the Ministry of Defense intends to conclude a contract for the supply of 76 modernized Su-34M bombers by 2027.
All Su-34s under the new contract will be produced according to the modernized version as part of the Sych experimental design program, completed in 2019. This upgrade includes an avionics upgrade, the installation of precision weapons and a set of several suspended reconnaissance containers.
As part of this ROC, three interchangeable suspended containers with reconnaissance equipment are being developed, which significantly exceed the capabilities of the built-in equipment; they should give the aircraft qualitatively new capabilities in target detection.
In the future, it is planned to modernize the entire fleet of the Su-34 in service to the level of the Su-34M.