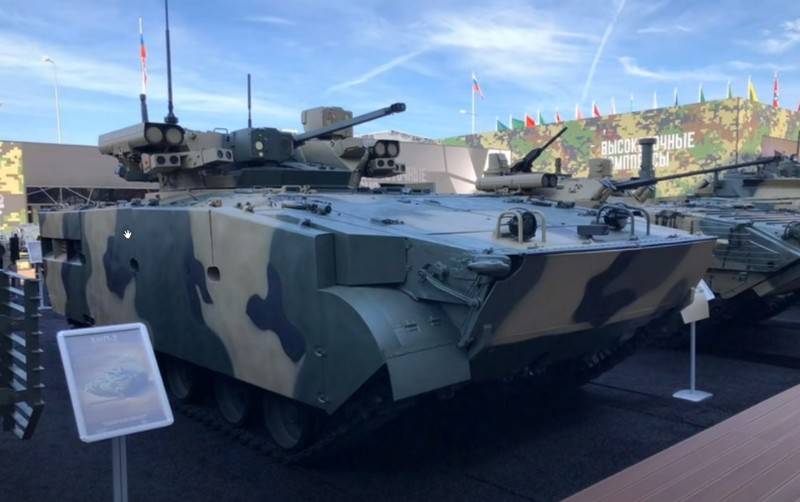 The first day of the international military-technical forum "Army-2020" pleased with new products. Kurgan SKBM (Special Design Bureau of Mechanical Engineering) showed a new infantry fighting vehicle (BMP) called "Manul".
As SKBM representatives explained, the new BMP is mainly focused on deliveries to export customers. It combines developments on new modifications of the BMP-3 and Boomerang. The BMP is equipped with an uninhabited combat module with a 30-mm automatic cannon, a 7,62-mm machine gun and a Kornet ATGM. The location of the engine is forward, the troopers are located at the rear and exit through a folding ramp. The troop compartment accommodates 8 people.
There is a tendency to exit in the aft, that is, through the rear ramp, the car is made with it in mind. The engine compartment is located at the front. Thanks to the use of the DBM, it was possible to move the engine forward and maintain the center of gravity
- said the chief designer of SKBM Sergey Abdulov.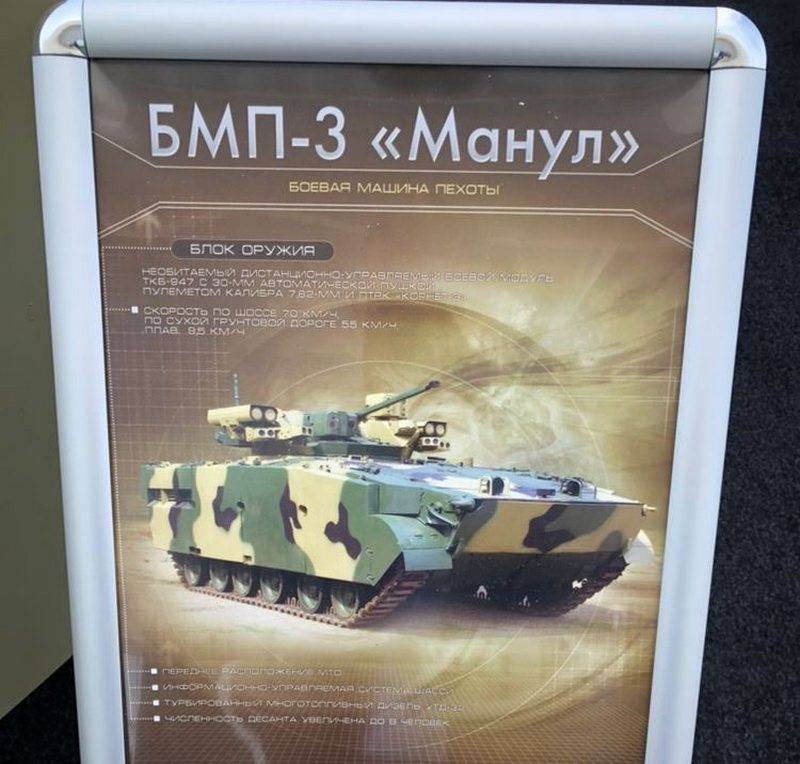 Declared characteristics: maximum speed on the highway -70 km / h, on a dirt road - 55 km / h and 9,5 km / h afloat.
Note that the new BMP "Manul" is a "cross" of the already known BMP "Dragoon" and the uninhabited universal combat module TKB-945 (Boomerang-BM). This module is used on the Kurganets-25 and Boomerang platforms, as well as on the heavy BMP T-15 Armata. According to the developers, the degree of unification of "Manul" with BMP-3 is 50%.