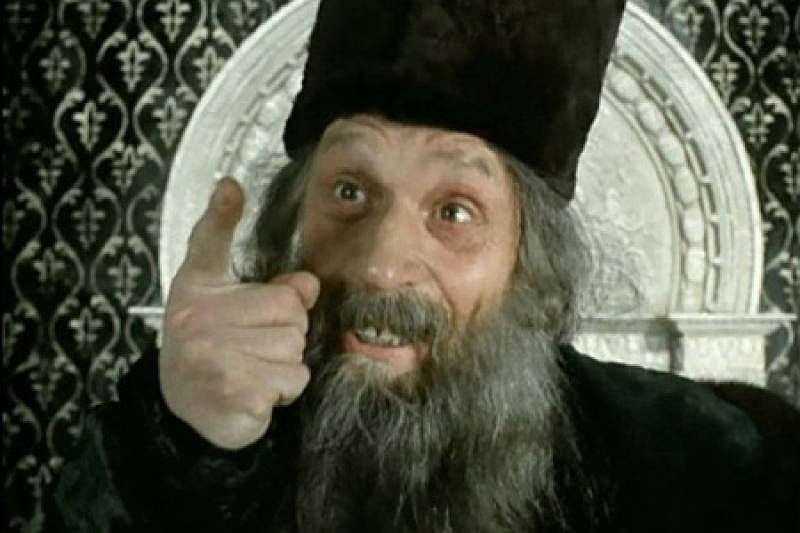 I wish everyone, as one literary representative of the living world said. So that everyone can live richly and everyone's wages grow. Of course, it looks quite cynical, but that's what it is, so be healthy.
Cheers, my adored readers. Especially after you so pleased me with your statements about the fact that the king (I mean, I) is not real! That someone copied 100% of the Cockroach and stuff like that. Thank you very much again.
I confess I even thought about it. And really, how to prove that I am me? "I", infections, are so different ...
Since it is unlikely that you have a scanner of a chitinous pattern, then, having thought so well, I decided absolutely not to prove anything. Whoever believes that it is me will be interested. Who did not believe ... Well, okay. But I am me, and my opinion, the most objective in our part of Ukraine, is here.
So who believed, settle down (especially svp67), the rest ...
We begin our thoughtful conversation on the topic of what worries Ukrainian inhabitants today, of course, about your intrigues and everything else.
I'll start with the good ones
News
.
The main good news is our harvest. And the battle we are fighting for him. Or with him, there is someone like that.
I already once said that we temporarily left the place of deployment in Kiev and are in the provinces, I am being treated with clean air and an ecologically clean product, and my youngest is still not ripe for voluntary surrender to the military enlistment office. And it will not ripen, as if it remains to run until the fall. Well, he doesn't want to drive his homeland into debt, I can't do anything about it.
So we gradually founded a partnership with him with boundless irresponsibility and help our fellow countrymen to fight with the harvest. Three electrical diplomas for two are not a duck, and therefore our mini-team is welcome in the fields during the harvest.
We even got some equipment. Trophy, of course.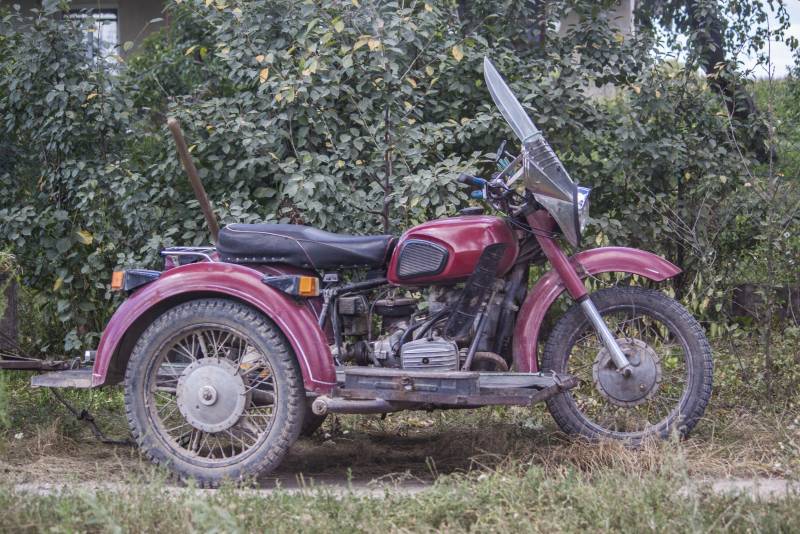 So it was necessary, of course, to take the native Dnipro, but a little expensive. So this is what you need. Yes, patriotism is a terribly good thing, but they don't pay extra for it. Therefore, this masterpiece of the Udmurt motorcycle industry carries us, and we are quite pleased with it. Apparently, it is not in vain that they say about Izh, that the trimmings from Kalash go to it.
And our harvest this year is simply stunned. Corn and sunflower must be obtained with a machete. This is if for yourself, of course. Or cut with a hacksaw. I don't know who is pleased to hear this, but the fact is: we will not die of hunger. Cereals - excellent, corn, peas, beans - everything is just rushing.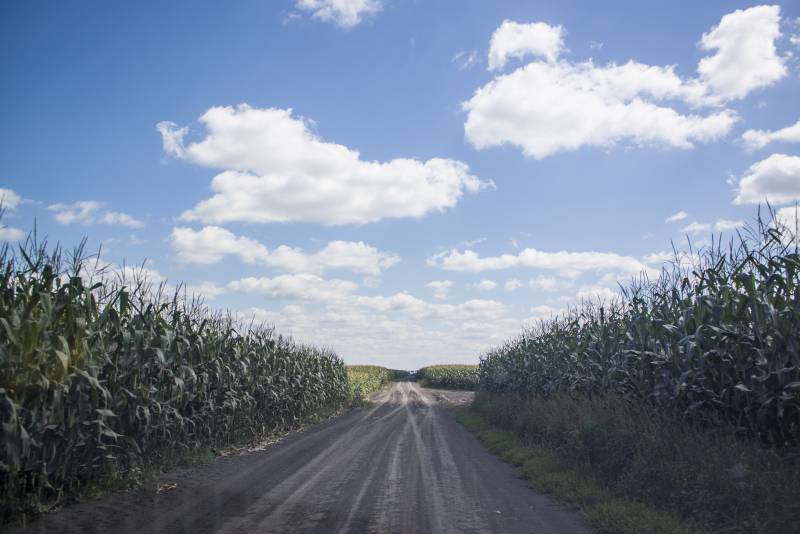 In general, I wanted to tell you about the battle separately, there will be a lot of boast. Someone who doesn't want to believe this is all true will probably get upset. But nothing, the main thing - we provide ourselves with food supplies with interest, and we can even share with our neighbors.
Although about the neighbors, especially those that graze in our fields, we will talk separately, in the next report. I have already dropped it to the editors, let them cook. There are only 400 with a small photo ... And there, by the way, there are a lot of people. With faces.
But there is something to tell and something to show. If we are talking about our agriculture, then this is how it is, it is not dead.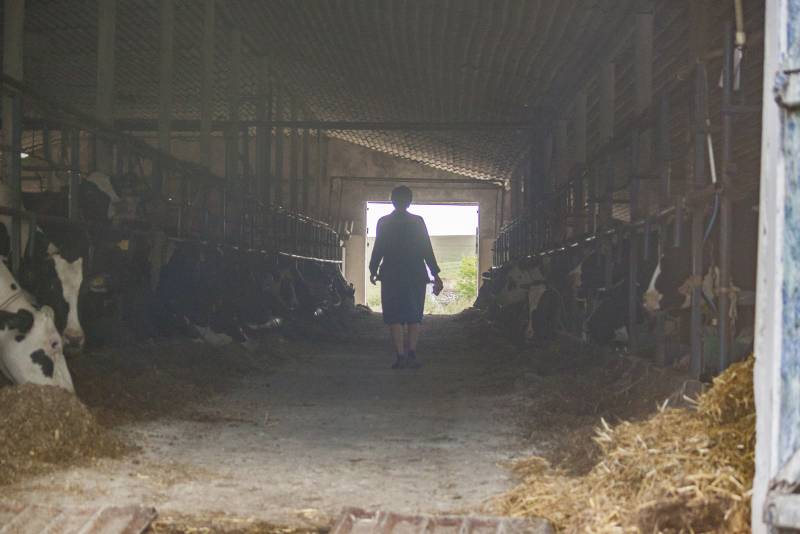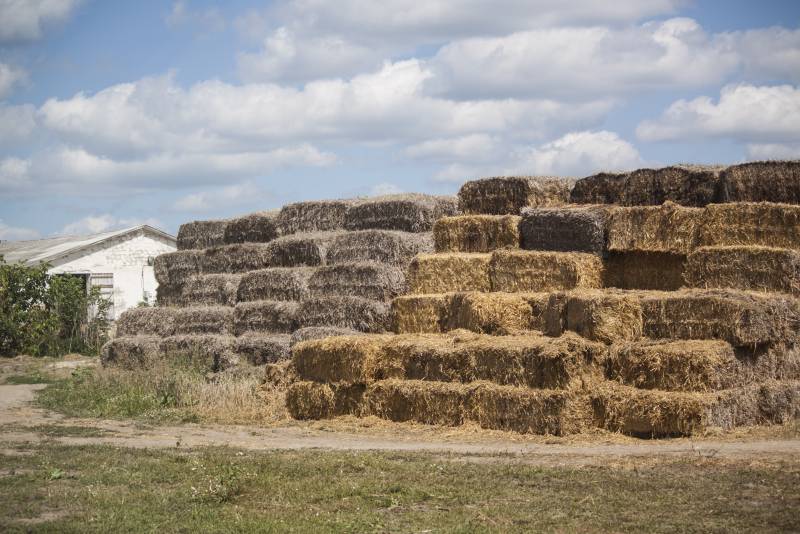 By the way, I poorly followed your progress in the fight against baranovirus, as we call it. No, I heard, of course, that you have to go to a cafe, put on a gas mask, place an order, then get it, pay for it, and that's it, you can take off the gas mask and eat.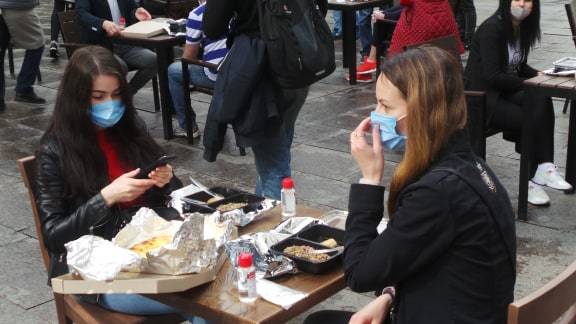 Strange, but wouldn't it be easier to control the correctness of food preparation? It is clear that when the client paid for the order, the grass will not grow further, but is it really that you have begun to solve demographic problems like that?
We are still afraid. And so the people were left with figs without nifig, and if they still start to poison in catering establishments ...
So, wondered where to turn, to catering or poisoning? Hot topics.
Okay, let's get off the poisoning. Who knows if you have Petrov and Boshirov on vacation? Couldn't work better? However, no offense, probably, and your staff is not very good. We'll talk about this a little below, but the truth is, somehow they began to work for you ... amazing.
But back to Alexei, who is Navalny.
Our opinions are divided here. Half and half. Someone says that it is dangerous to eat vodka with energy drinks, but you need to use normal products. Moonshine plan. From them, yes, the head sometimes cracks, but they died, if they died, then only from drinking or not drinking. Because a product with a capital letter - it is even Product in the Carpathians.
But the second half is for the fact that they really mixed something like that ... Well, like the one with which you fatally ruined Yushchenko's face.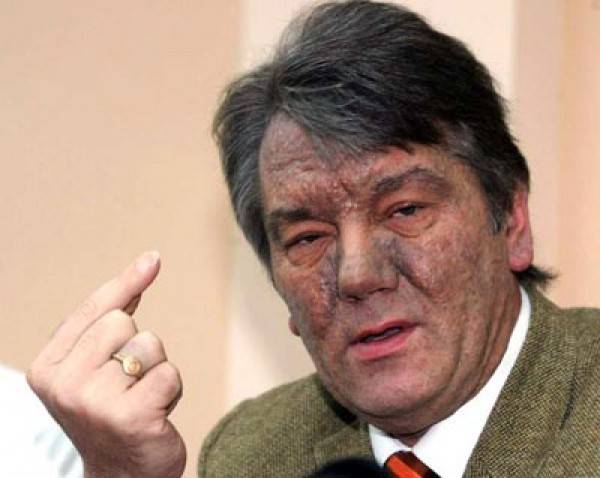 Although Navalny was clearly not treated like that. It looks quite to itself, it was possible to frighten people with Yushche in the evenings.
In general, they worked for "three with a minus" if they worked. If he himself got drunk on rubbish, I can only advise you to us. For normal high-acid sprays and environmentally friendly lard.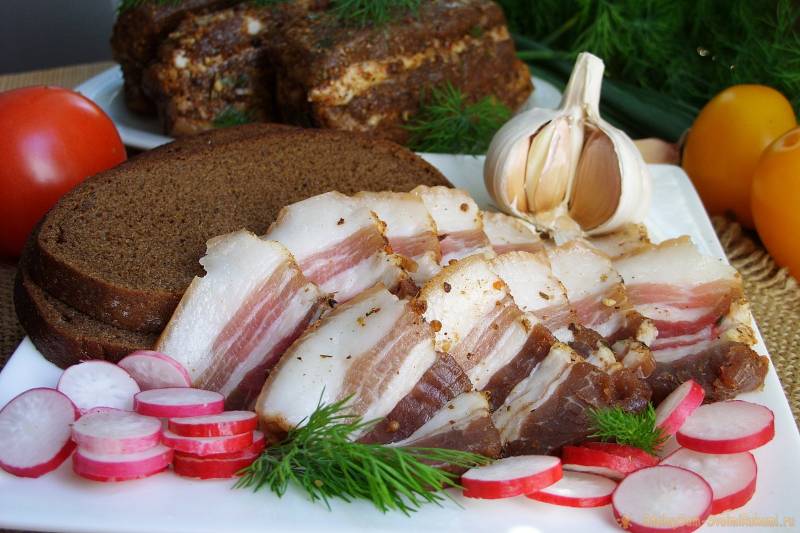 Lard, you know - removes toxins easily. A normal vodka even washes out radiation.
With regards to your punctures. That's how it will seem to anyone, but we laughed after another trick, the whole village drank to your comedians from the FSB. Well, to arrange this, however, ours compared to yours is like the 95th quarter and KVN.
Although we will also talk about quarterly ones. In a whisper. You yourself understand why.
So, we read and watched on the Internet how the valiant FSB detained a group of SBU officers who were preparing and almost carrying out the abduction in Moscow of "one of the leaders of the Donbass militia." With such details that it would be straightforward to be ashamed of such our "specialists" who attacked one in every possible way, tried to knock him out with a stun gun, and he broke free and ran away.
And it was not me who was spilling nonsense, it was your reportage on "Russia". How they fell to the ground, twisted and so on.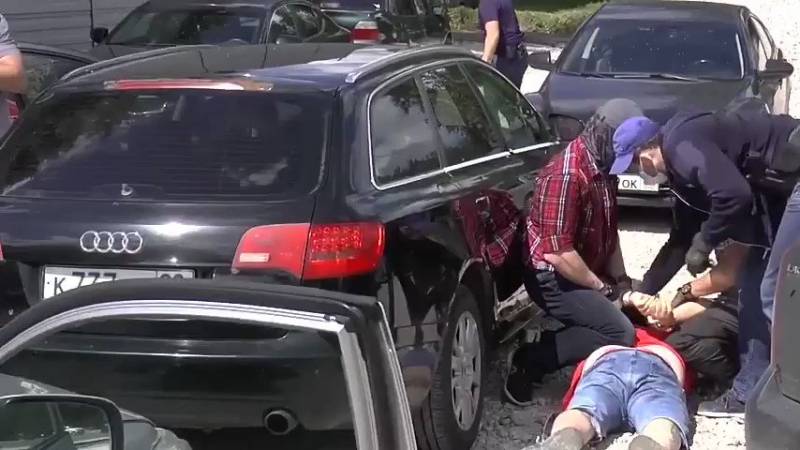 Well, at first we were sad with the godfather. Well, how so, seven foreheads, and one albeit a superman-militia, broke free and ran away. Were drunk again, or something ...
And then the details rushed. One by one. It turns out that not a single SBU employee was there. Which, by the way, is logical, our SBU affairs and in the country are above the roof. And abroad, work is not their business at all.
Moreover, ALL the detainees are Russians. One and all. And they were led by an alleged "freelance officer" of the SBU, involved in the explosion in Donetsk. His fingerprints were on the mine.
In general, you didn't have borscht.
A strange situation came out. All your Russians were detained, ours were not even standing by. Who is this dashing leader of the Donbass militia and why Moscow decided to kidnap him is also a question for 1000 hryvnias.
In general, judging by the fact that our elusive death-group of the SBU was doing in Donetsk, it was there that the leader of the militia should have been taken. If, of course, he is the real leader of the militia, and not a fictional one.
You simply cannot imagine what the sum of 200 thousand dollars is now and what our people can do for it. They will come to Donetsk on foot and carry away in their arms. To Kiev. And yours could not be treated with a shocker.
But we laughed. A freelance SBU employee is doing what, in fact, the staff of the Main Intelligence Directorate of the Ministry of Defense should do. It's fun ... And it's not entirely clear where to laugh, where to cry.
The main thing is to have a snack when discussing such news. Otherwise, like Navalny, you can finish even with our dashing drinks.
By the way, about a drink and a snack. This is how I return to the topic started earlier.
How did you fight against baranovirus? Probably the same as ours: they closed everything and so on? Well, yes, those who have to do something are not rich here.
Our disappointment, Pan Ze, who is already entering
history
how a president who didn't keep ANY promises distinguished himself.
We here, of course, laughed at how you have Putin sat down in the bunker. Not a bad idea, especially when there is a bunker and is not stolen, but with the proper staff of servants and other pleasures required for a single man, even if he is near retirement age.
Considering that Pan Ze is younger than Putin "only" by 26 years, that is, by a quarter of a century, taking into account such a difference, he needs a different kind of bunker.
And then real friends come to the rescue. Considering that our Ocean has not eleven friends, but a little more, among them there is always a Tishchenko.
In general, on Lev Tolstoy Street, at 43 (do not think that advertising) there is a restaurant "Velor". And it belongs to Nikolai Tishchenko, a "people's servant", that is, a deputy. So popular that its coolest restaurant was not closed for the servants of the people for a day.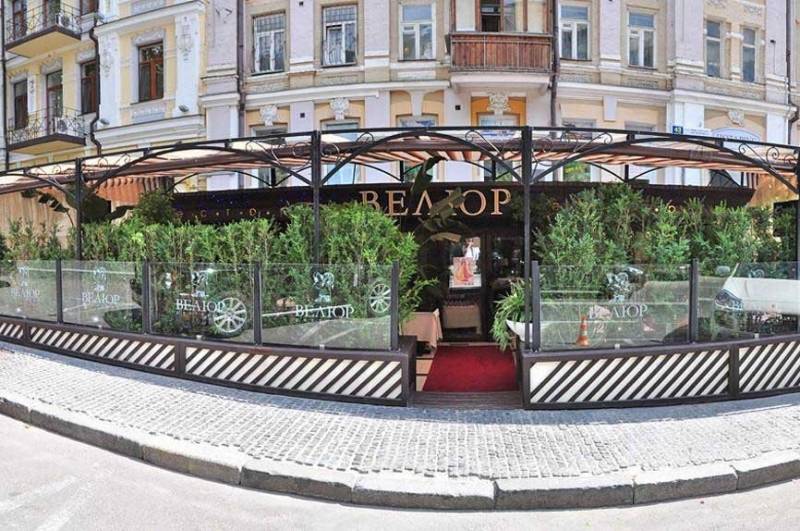 In general, yes, in a purely our way: farmers are not allowed to trade in the markets, cafes are fined, shops are fined, markets are fined, and here the restaurant is plowing. For their own. For all their own.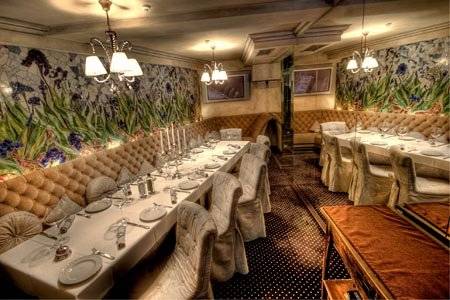 And no commission goes there, the representatives of the law have something going on with their eyesight, they don't see people approaching and entering the "closed" restaurant of the people's deputy Tishchenko.
We saw these "servants of the people." In the truest sense of the word, but not in a coffin, not in a workplace, but in a restaurant. And Anton Yatsenko, the famous "servant", and Pasha Kuftyrev, a business partner of Kolomoisha himself, and Alexander Kabanov, yes, the screenwriter of 95 Quarter and now the people's deputy, and Sergei Trofimov, the producer of the quarter, working in the office of the president, Igor Negulevsky and Vitaly Kisel, "servants of the people", and under cover of darkness, almost with a bag on his head - Ruslan Ryaboshapk and Andrei Bogdan.
Nobody spotted Ze himself, but you yourself understand, when all of your own go to the tavern, who will be against? They say he has been, and more than once.
And none of those who were supposed to see saw anything.
Except for whom? That's right, our battle kerosene gas Oleg Lyashko! Lyashko's delicate nature could not bear this ... Although evil tongues assert that honor and conscience are not really in the business, because you yourself know how Lyashko has it. 180 degrees in the other direction than those who were going to "Velor". So kerogaz was denied the access password, and he was offended.
And you know that if you offend such a Lyashko, then it begins ... So it began. Blocks, foam, words ... Lord, there are naive, right? Back door, emergency exit, evacuation holes who will lay?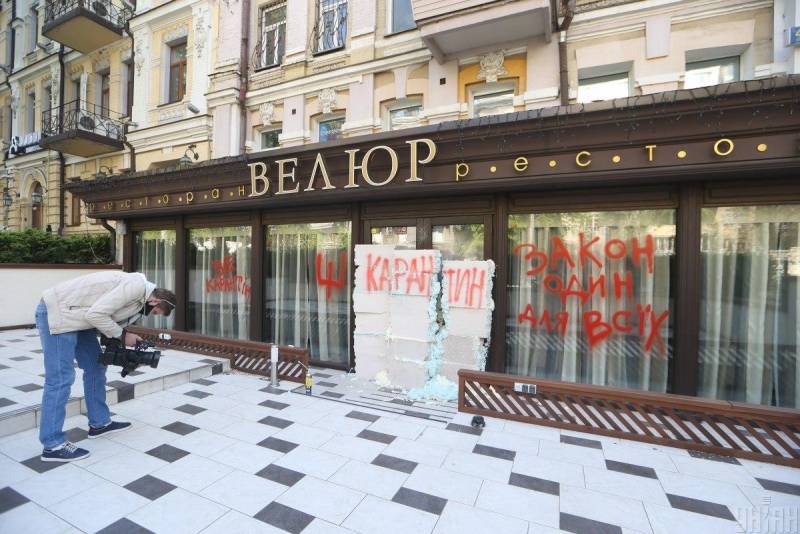 In general, everything is like Lyashko's. He laid everything in front, and left the back yard open. The idea was quite good, but the kero-gas execution let us down. However, who was surprised by this with you? I've been silent about us for a couple of years, it's hard to surprise us. Moreover, Lyashko's next failure.
However, as you say in Russia, constancy is a sign of skill.
But in general, it was necessary to stick them on a hat. Just look at the prices there! This is horror, not prices! "Servants of the people" are simply robbed, they are ready to take the last of their pockets!
Personally, I love, like many of our others, "Puzata Hata".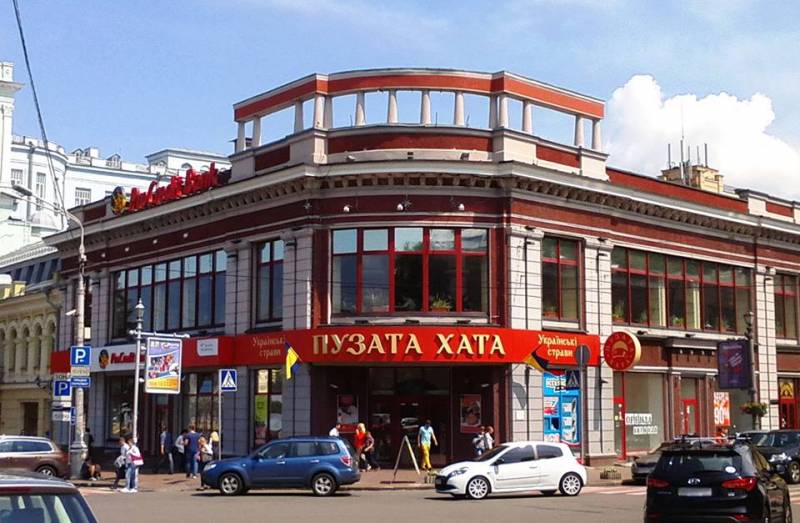 Failed on purpose, gained as much as 163 hryvnia. Here is:
Borscht, a normal borscht like this - 40 hryvnia. In "Velor" - "only" 400. This, excuse me, should not be borsch with meat for that kind of money, but meat with borsch. So - I am generally for justice. That is - a gang of get!
And finally, I cannot get around your insidious interference in the affairs of our neighbors, Belarusians.
Admit that you are interfering. You interfere, or rather. Such a stirrer, at KamAZ, for the solution. And Lukashenka himself is burning you. Live, on a blue eye.
The leader acted at the Dzerzhinsky plant and frightened everyone there who was not for him, that is, everyone. "Dzerzhinsky" is actually an agro-industrial complex, which is why Lukashenka dragged the journalists there, it's hard for me to tell from here. But even here "Inter" showed his words, so nobody can get away with it.
"I asked the Russians: give us 2-3 groups of journalists just in case. These are 6 or 9 people from the most advanced television. And let our young people see how they work. Listen, these two or three more groups did not come, and half of those who were fasting and running around Belteleradiocompany went back. I say, okay, let's take it back today. Whoever leaves tomorrow - we do not accept. "
That is, here it is, there is an information landing from Russia? And where there are 6 or 9 journalists, there ... Wow, there, under the moonshine, so fantasy can play out, it takes your breath away.
By the way, maybe that's why Navalny was not overwhelmed, because all the specialists of the level of Boshirov and Petrov are in Belarus? How do you like this turn?
There is also enough circumstantial evidence. Here's to you: the flag of those who, and further? From!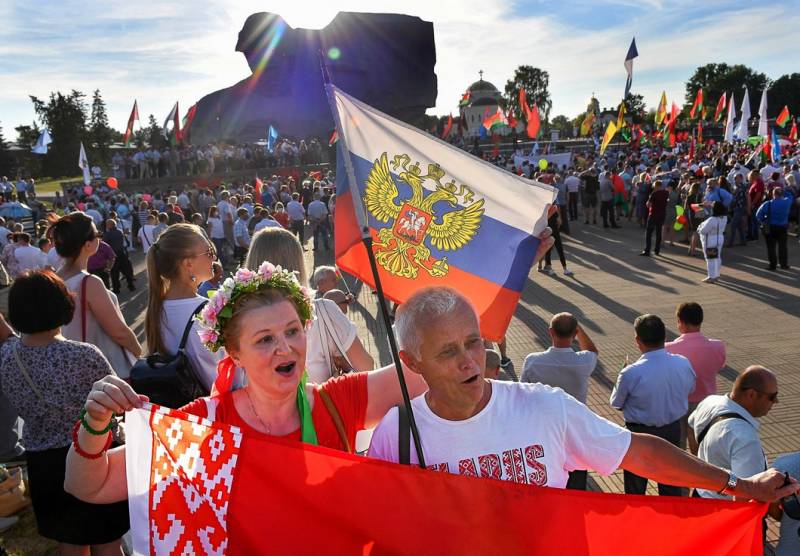 On August 21, the Belarusian Information Ministry blocked access to several dozen websites. There is nothing, you know, to trouble the people (sorry, Yuri Yulianovich!). For the first time, a very well-known site "Charter'97" was cut off, which is read even here because it is presented in an interesting and sensible way.
And then the bird three rushed. More precisely, the trio is so special ... They cut down Radio Liberty (I support, they write nasty things about everyone in an even layer), Euroradio, Belsat, party sites, sites of losers in the presidential race Tsepkalo and Babariko and - a masterpiece! - sports Internet newspaper "Tribuna".
Why "Tribune" is generally incomprehensible. Probably just in case. And then suddenly who gets in and starts broadcasting?
Plus here's another one: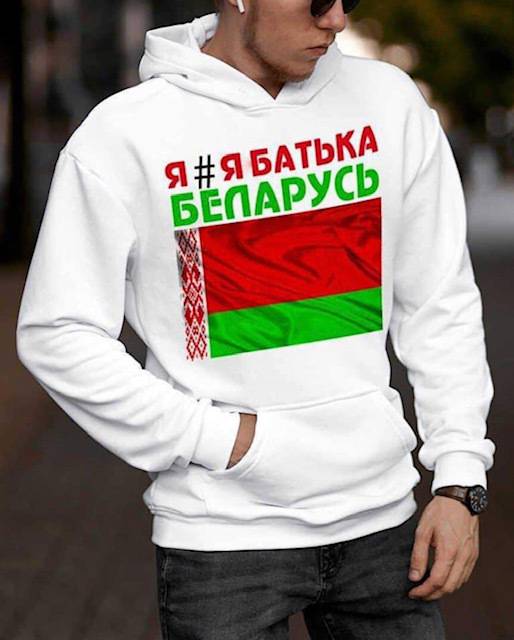 Who works so hard? Belarusians laugh through tears, we generally ride here, well, the corn harvest is excellent, popcorn is not yet in short supply.
Well, after all, it is completely Russian product! Do not agree? Well, I communicate with my friends in Belarus, I said that I have no relatives in Russia, alas. Well, "dad" addressed to Lukashenka - that's just what Russians call him.
Obzren Belarusians won't let you lie, as I've heard: they called Luka, Stepfather, Tarakan. The latter is quite insulting, he is like a normal cockroach ... like woodlice! Lately, Sasha is still Three Percent.
And "Father", excuse me, is Russian. It turns out strange, maybe the term for this is correct, when when you call a stranger and a distant person with a word that, as you think, is called by his family, only his family does not call him that.
So "yabatka" is funny, because everyone, both us and Belarusians, immediately understands where this is done. But it's funny. Funny is not sad. When people laugh, it's not so bad. It's another matter when they laugh through tears.
I hope that the neighbors will get back to normal and get better. Despite the fact that they will now begin to help all and sundry. As your Navalny. Perhaps, despite the help, everything will be fine.
I am a kind organism, therefore I wish everyone, really. Even your Navalny. To be honest, I don't understand why the Russians have such an attitude towards him, it's hard for me to judge. Living in the country of an eternal circus performance among clowns and parodists of a normal life, it is surprisingly incomprehensible why one such clown did not please you.
Well, it's boring. Let the Germans cure, it will be useful to you yourself.
I'll tell you such a historical plot now. I have such a small town, Volochisk, not far from the places of my current deployment. Well it is, the settlement is a dash in the creeping line. Nothing happened there for more than 550 years. Imagine nothing at all!
There is such a border river Zbruch. Customs houses have been preserved along its different banks. Polish and Russian. Ask, where was the Great and Ancient Ukraine in those days? And not a damn thing was there, as one local told me.
So, Lieutenant Alexander Kuprin served in the Russian customs. Three years. He was exiled to this horror for good behavior, that is, for a duel. For he spoiled a lot of people, so they sent him to us as punishment.
But Kuprin was exiled, and the volochisks were punished. Because Lieutenant Kuprin was ... I don't know how to put it mildly, a great entertainer. You probably all know anecdotes about Lieutenant Rzhevsky. As for giving a horse to drink with champagne, painting it, making it Ukrainian into the piano ... That's all, as it was written off from Lieutenant Kuprin.
As a result, he got the population of the place so that a delegation went to St. Petersburg to beg Alexander the Third to forgive Kuprin before he finished the town. Well, you know that Alexander Romanov was a kind peacemaker, therefore he forgave. And in 1894 Kuprin left for Kiev.
A year has passed. Two passed. At first, everyone in Volochisk was simply dragged along from the peace that had fallen by royal grace. And then ... And then we got bored. But it was too late. Kuprin never returned. And until 2020, nothing particularly interesting happened in Volochisk.
And it is unlikely to happen.
So take care of your Navalny. Do not give any nasty things to drink. You will still need it, at least in 2024 for sure. And in general, a good clown is where there is a deficit with them, and your deficit is definitely huge - it's a necessary thing.
This is me as a resident of a country where an eternal reprise is the norm, I say.
Here's a review. But I still take this overclocking after sick leave. I still have a lot to tell you. Moreover, for the most part you have relaxed during my absence. Nothing, we'll fix it.
That is why - until we meet again, as always, once a week, a review will arrive from Ukraine to you, maybe snide, but fair.
And by autumn I will be back in Kiev, then we will have fun at all.
So I hug everyone, thank you for your attention, we will live! Always yours!