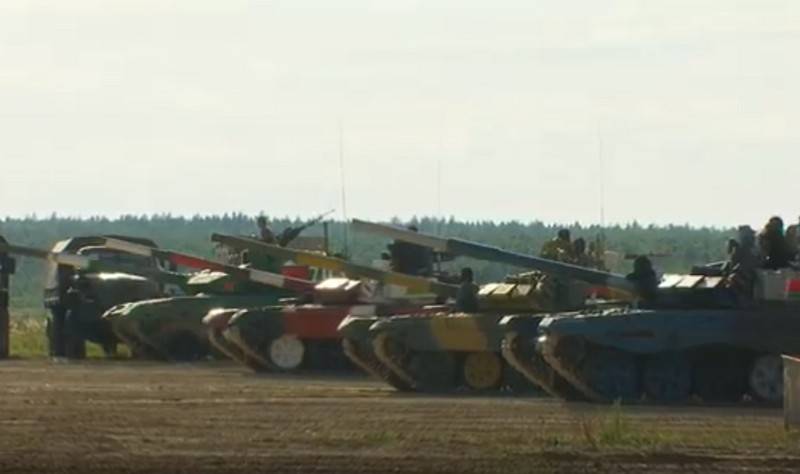 On the first day, the opening day of the VI International Army Games "ARMY-2020", the competition began
tank
crews within the framework of the Tank Biathlon competition. Competitions are held at the Alabino training ground in the Moscow region.
The competition opened with the arrival of the crews of four Soviet T-34-85 tanks, specially restored by specialists from the 61st Armored Repair Plant of the Uralvagonzavod concern to participate in demonstration performances.
The first place according to the results of the race was taken by the crew of the Kantemirovets tank, which covered the track in 15 minutes 53 seconds. The crew of the tank "Dmitry Donskoy" came second to the finish line with a result of 17 minutes 05 minutes, the third - "Liberator" with a result of 18 minutes 13 seconds. The crew of the Fighter tank covered the track in 18 minutes 35 seconds.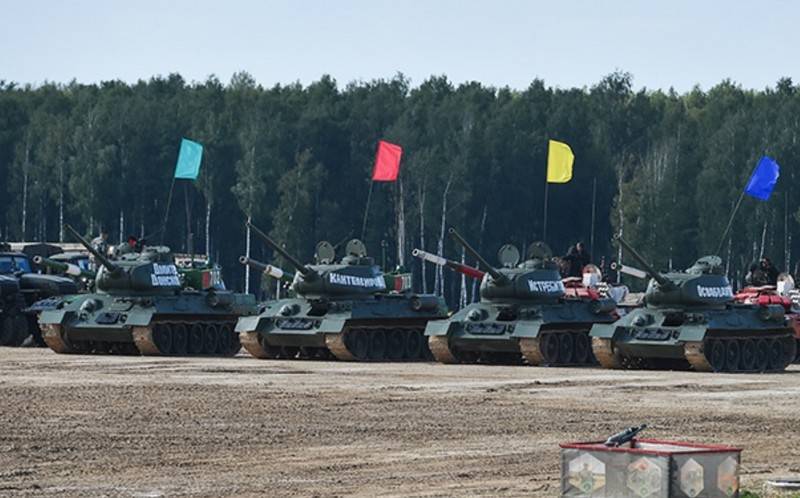 Following the T-34, the teams of the 1st division from Belarus, Serbia, Azerbaijan and China entered the track and took part in the first race of the competition. At the same time, Belarusian servicemen play T-72 tanks, which have been modernized at the defense enterprises of the republic, and Chinese tankers - Type 96 tanks. All other teams participate in Russian-made T-72B3 tanks.
More than 2020 tankers from 200 countries, divided into two divisions, will take part in "Tank Biathlon - 16". The national teams of Azerbaijan, Belarus, Kazakhstan, China, Kyrgyzstan, Russia, Serbia and Uzbekistan participate in the first division. The second division consists of the national teams: Abkhazia, Vietnam, Qatar, Congo, Laos, Myanmar, Tajikistan, South Ossetia.