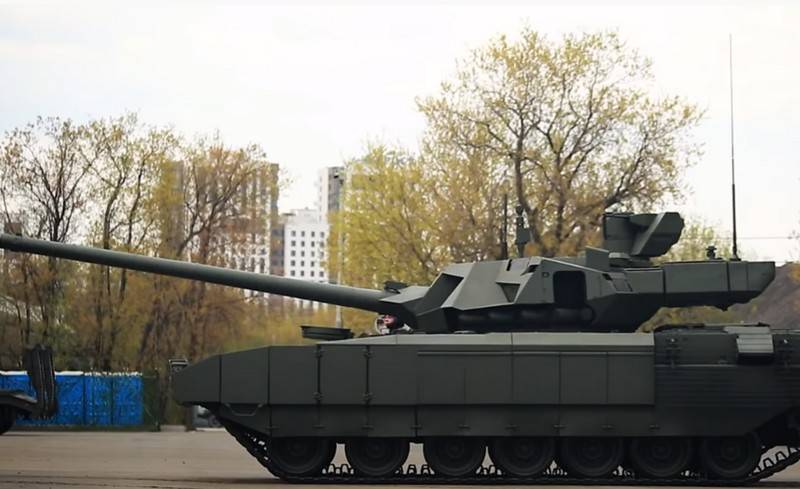 The newest T-14 tank on the Armata platform will be adopted by the Russian armed forces late this - early next year. The head of the Ministry of Industry and Trade Denis Manturov said this in an interview with the Zvezda TV channel.
According to Manturov, the adoption
tank
T-14 for service depends on state tests. At the present time, he said, there are many export applications for the tank and customers are monitoring the progress of the tank's tests.
We expect that upon completion of the state tests, in the near future the Ministry of Defense will adopt it. Everything, of course, depends on state tests. It seems to me that this will happen before the end of this year - at the beginning of next year.
- he added.
At the same time, the general director of Rosoboronexport, Alexander Mikheev, said that there are no export orders for the T-14 Armata tank yet, and technical consultations are underway with potential customers.
We provide technical advice. Applications - this is when the partner has already formed a budget, formed, one or another platform is built into the program for supporting the armed forces
- he said.
Let us remind you that in April this year Denis Manturov said in an interview with the Rossiya 1 TV company that the T-14 Armata tank would be exported and that its export appearance was being determined. However, the supply of the tank to potential buyers will begin only after all obligations for the supply of "Armata" to the Russian army are fulfilled.
In June, Interfax, citing its own source, said that Armata had already received an export passport.
Recall that the Ministry of Defense until the end of 2021 should receive 132 T-14 tanks and BMP T-15 on the Armata platform.