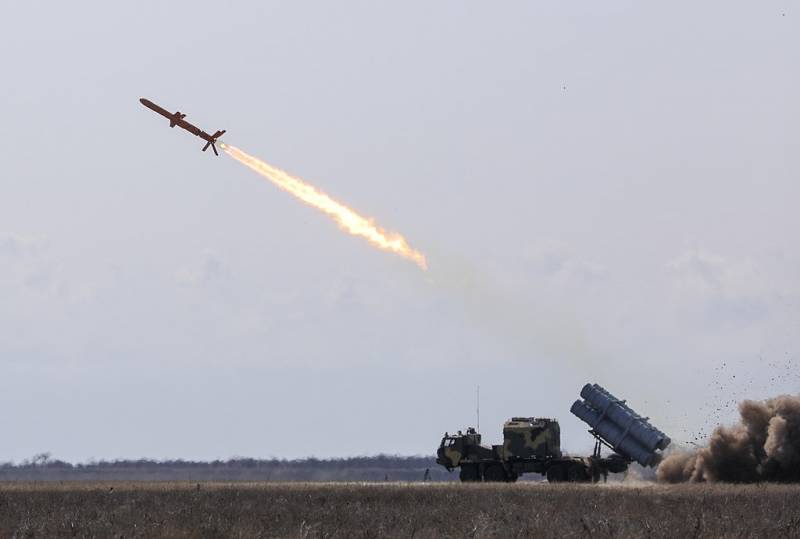 After the statement of the Ukrainian President Volodymyr Zelensky on the transfer of new types to the Armed Forces
weapons
and military equipment of the Armed Forces of Ukraine adopted the coastal complexes 360MTS "Neptune" equipped with cruise missiles. The order was signed by the head of the Ministry of Defense of Ukraine Andriy Taran.
This information was released today by the press service of the department.
The minister's order specifies the tactical and technical characteristics and other parameters of the new weapons.
The Neptune anti-ship cruise missile complex is designed to destroy warships. It is assumed that he will be able to strike at cruisers, destroyers, frigates, corvettes, landing ships and other watercraft of the enemy in any meteorological and climatic conditions. At the same time, he will be able to act effectively even with active fire and electronic suppression from the enemy. In addition, the complex is also capable of hitting ground targets.
The Ukrainian Defense Ministry claims that the new Neptune cruise missiles are controllable and virtually invisible to enemy radars. It is assumed that they will be used not only for coastal complexes, but also for ship or helicopter basing.