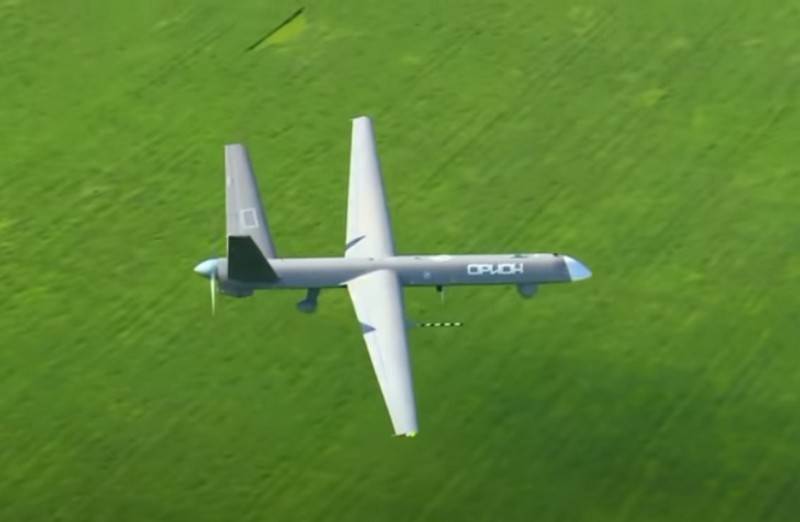 The Russian military department has signed a contract for serial production and delivery of the Orion long-duration unmanned aerial vehicle. This was announced by Nikolay Dolzhenkov, general designer of the Kronstadt development company.
Details of the agreement concluded between the Defense Ministry and the Kronstadt company were not disclosed. The company clarified that at the moment Orion is the only large-size drone of domestic development, which has already passed the first stage of state tests. Until the end of this year, the drone should receive the letter O1.
Recall that the Defense Ministry received the first batch of three Orion drones for experimental military operation in April this year. The military tested the drone, including in Syria. After test flights, the Ministry of Defense of the Russian Federation had additional wishes that were not originally included in the terms of reference. Therefore, the UAVs were returned to the Kronstadt group of companies for revision.
The main feature of the new aircraft is the long duration of flights. The UAV is capable of staying in the air at maximum load for up to 24 hours. Flight altitude - 7,5 thousand meters. The maximum payload of the drone is 200 kg in the reconnaissance version, in the shock version it can reach 450 kg. In particular, the new drone is capable of carrying four missiles on board.
Orion was created by the Kronstadt company as part of the Inokhodets development project under a contract with the Ministry of Defense. It is assumed that it will be supplied to the troops in two versions: reconnaissance and shock.