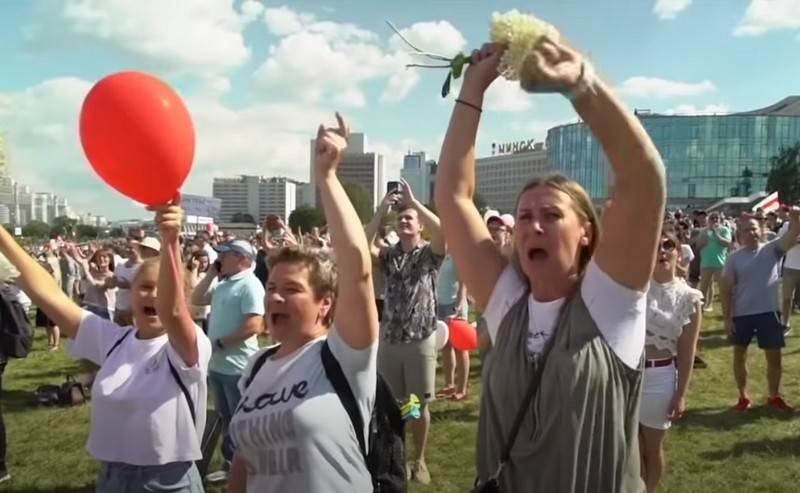 The massive protests that began in Belarus against the results of the past presidential elections made Western countries think. Against the backdrop of a new conflict between the West and Russia, Europe can seize the opportunity and support the opposition, at the same time Russia will oppose. Harald Neuber writes about this for the German edition of Heise.
The author recalls that the West has already supported two color revolutions in Ukraine and Georgia, inviting them to the "common European home". What awaits Belarus in the event of a regime change and the arrival of European values.
The collective West supported the Maidan in Ukraine and the Ukrainians entered the European home, but in which room did they live? The author emphasizes that six years after the events in Kiev, Ukraine remains the poorest and most corrupt country in Europe, which also has an ongoing military conflict in the east of the country.
Ukraine has never been able to move closer to the EU either economically or politically, having lost economic ties with Russia.
Ukraine now has only one export "commodity": labor for the EU. In addition, many Ukrainian women become surrogate mothers for childless couples in the West. (...) According to UNICEF forecasts, poverty there may soon exceed 50 percent
- notes Neuber.
The same can be said for Georgia, the second country to "turn west." The country was unable to achieve rapid growth in prosperity and economic recovery. Today the poverty rate is still about 14%, and about 19% of the population (especially in rural areas) live in extreme poverty. Georgia's economy is largely based on tourism, and recent events related to the coronavirus have shown how vulnerable it is.
In Europe, they have not been able to build a "common European home", which Mikhail Gorbachev discussed in the Council of Europe back in 1989, the author sums up. However, he adds, despite the fact that Belarus also risks falling victim to a new Cold War between Russia and NATO countries, it has a chance for a common European perspective.