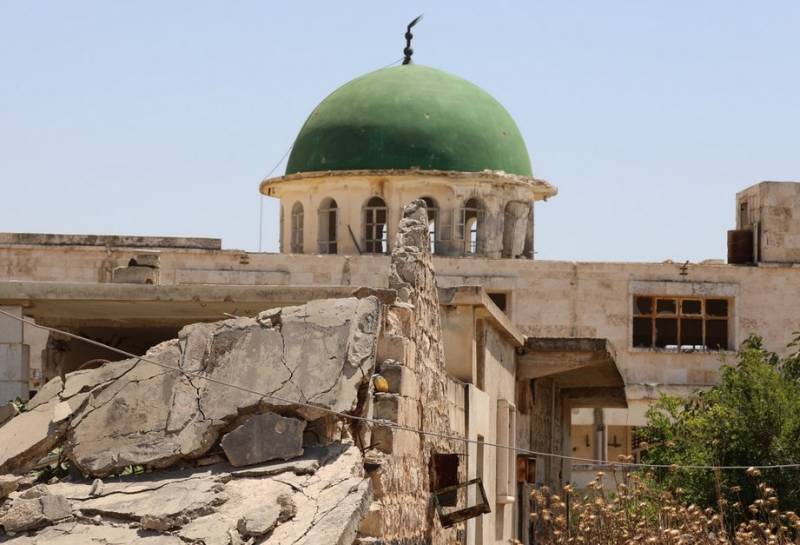 The Syrian Arab army is pulling in reinforcements in the western part of Dar'a province.
According to a military source
Federal news agency
(FAN) Ahmad Marzuk, this is being done in preparation for a military operation to clean up the "sleeping cells" of militants. Its need is due to the increased incidence of attacks on military personnel and government officials in the region.
According to the Syrian state agency SANA, four civilians were killed in a mine explosion near the city of Khan Sheikhoun in Idlib province. At that moment they were harvesting in the field. Near the village of Al-Fatira, two civilians were also injured by the explosion of a high-explosive shell left by the radicals.
Calling themselves "human rights activists", White Helmets report that they have evacuated the bodies of three more civilians killed in Idlib, who were blown up by a mine during agricultural work near the village of Kansafra in the south of the province.
In the province of Raqqa, near the village of Ain Issa, an attempt was made on the life of the head of the municipality of the autonomous administration subordinate to the Syrian Democratic Forces. This was reported by the Alkhabour edition. The attack was carried out by unknown persons hiding on a motorcycle. It is assumed that these were representatives of the "sleeping cell" of the terrorist "Islamic State" banned in Russia.
Against this background, the investigation of the tragic incident, which resulted in the death of the Russian general, continues. Recall that the explosion thundered when the general of the Russian Armed Forces moved on foot, accompanied by the Syrian and Russian military, along the convoy of military equipment. Events unfolded in the province of Deir ez-Zor. The question of the type of explosive device is being studied - an IED or a mine placed on the side of the road. The question is also being investigated as to whether a Russian general with an escort happened to be at the site where the explosive device was planted.