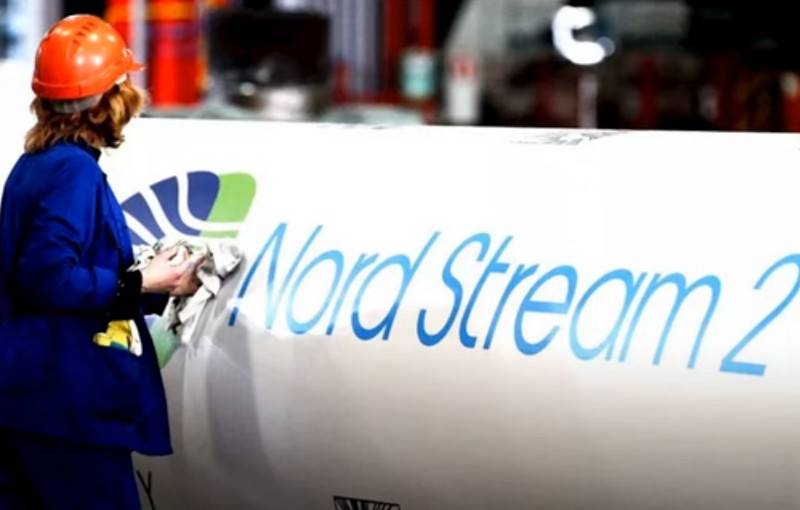 The United States does not understand the rationale for imposing its own customs regulations and sanctions against countries and companies that are not happy with it. Therefore, Europe needs to stop burying its head in the sand and start building anti-American alliances capable of decisive responses. Written about this by the authors of the German edition of Der Spiegel.
The publication notes that the United States opposes several projects at once, such as the Nord Stream 2 gas pipeline, the TikTok mobile application, by Huawei. At the same time, Washington cannot convincingly and clearly explain what their danger is, except that they are Russian and Chinese.
At the same time, the United States, in pursuit of these companies, moved from political compromises to direct threat tactics. If earlier in international politics it was customary to discuss relevant topics and seek compromises, taking into account the interests of different parties, now the United States is using threats, increasing customs duties and imposing sanctions.
At the same time, the authors note, it is no secret to anyone that the whole point is in the economic dominance of the United States over other countries.
TikTok owners are literally forced to sell the company to a competitor, Microsoft, under threat of a ban. But when the US Treasury Department ultimately receives this money, it means that this is nothing more than a robbery with the use of blackmail. Like TikTok, US national security is threatened by companies such as Mercedes, BMW and Volkswagen from Germany, as well as Bordeaux wines from France. German ports are threatened with destruction for cooperation with the builders of Nord Stream 2
- writes the edition.
According to the authors, if the United States does not understand the reasonable arguments, then it is necessary to introduce countermeasures, for example, to increase customs duties on American liquefied gas, refuse to purchase American fighters, and prohibit entry into Europe for those involved in the imposition of American sanctions. In addition, Europe must become independent from other countries, conduct trade operations in euros, not dollars, making the European currency strong.
(...) one cannot even silently look at how the United States imposes unilateral sanctions and increases customs duties. It is necessary to give tough answers to this - including introducing retaliatory sanctions
- offers a German magazine.