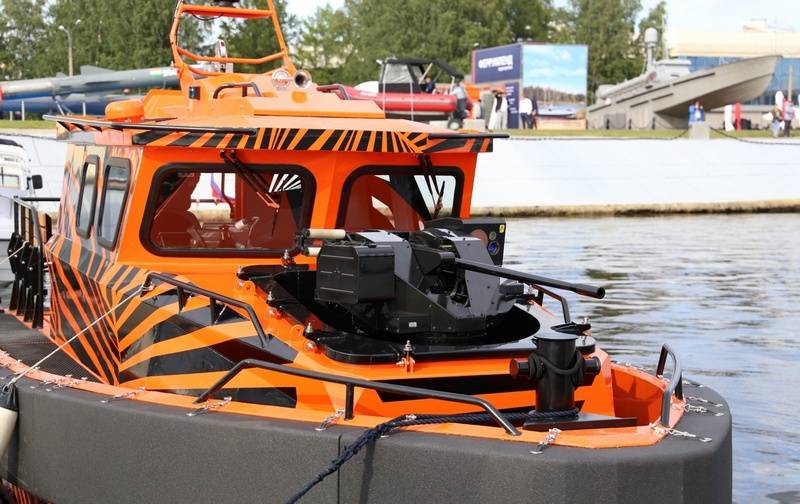 Testing of prototypes of combat modules for arming light boats of the Russian Navy has begun in Russia. This was reported by the press service of Uralvagonzavod (UVZ).
UVZ announced that prototypes of new combat modules for the Navy were made at the Chelyabinsk NPO Electromashina, which is part of Uralvagonzavod, and has already been submitted for testing. In addition, these modules are already used in robotic security systems used by the Ministry of Defense.
Indeed, the product turned out to be of high quality, one might even say that one of the best on the world market. In Russia, we currently have no competitors in this class of two-plane remotely controlled platforms.
- added to the press service.
According to information posted on the website of the NPO Elektromashina, the BM-03 combat module is armed with a 12,7 mm Kord machine gun, stabilized in two planes, allowing it to hit targets in motion at long range. Swing speed
weapons
is 40 degrees per second, which is a fairly high figure. The module's ammunition load includes 250 rounds, the total ammunition load is 1 rounds.
The sight has two channels - television and thermal imaging, allowing you to fire day and night.
For our part, we note that in 2019, information appeared in the Russian media about the adoption of the BM-03 combat module developed by NPO Elektromashina. The module is designed for installation on all types of land and marine vehicles.