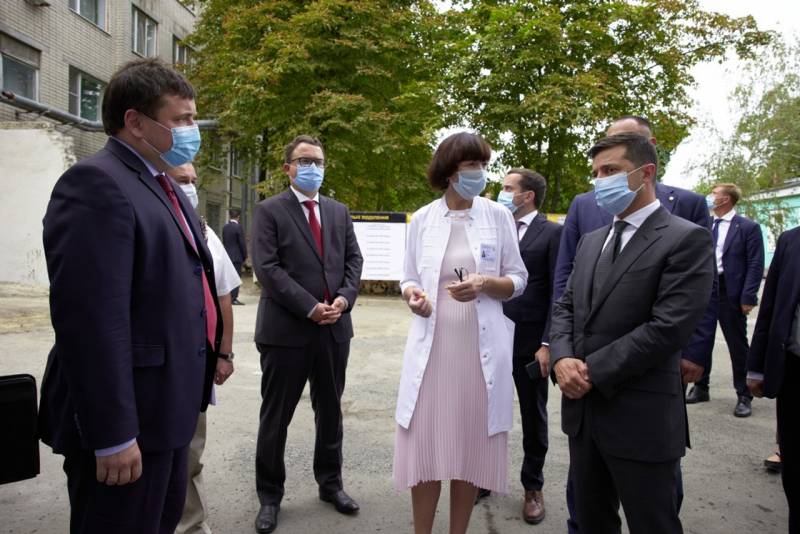 President of Ukraine Volodymyr Zelenskyy made an indirect appeal to the head of the neighboring state - Belarus. In this address to Alyaksandr Lukashenka, Mr. Zelensky touched upon the topic of the elections in Belarus. The Ukrainian president is among the heads of state who do not recognize Lukashenka's victory in the aforementioned elections, the main stage of which was held on August 9.
In an interview with Euronews, Zelensky said that Lukashenka would hold new elections "on the spot" in a short time.
According to Zelensky, it is enough to imagine the following: if you are sure of winning the elections and you need to somehow reassure everyone, then "I would definitely say: in a month there will be new elections, I am running, and whoever wants to participate, go to the elections."
The President of Ukraine added that he would invite international observers to these elections, so that they eventually confirm their legitimacy.
Generally speaking, a strange statement. According to the logic of Mr. Zelensky, it turns out that if the president is confident in his victory in the elections, then he should go to new elections in order to calm the people down. And why, in this case, Zelensky himself did not call new elections after the announcement of his results in order to "calm the people down"? After all, then Poroshenko's supporters opposed in Ukraine, filling the streets with their own forces - demonstrators and protesters ...
It is worth recalling that Ukraine remains one of the few countries in the world where the "3rd round of elections" took place, contrary to the Constitution. It was in 2004, when Viktor Yushchenko was literally dragged into power with active interference from foreign countries.