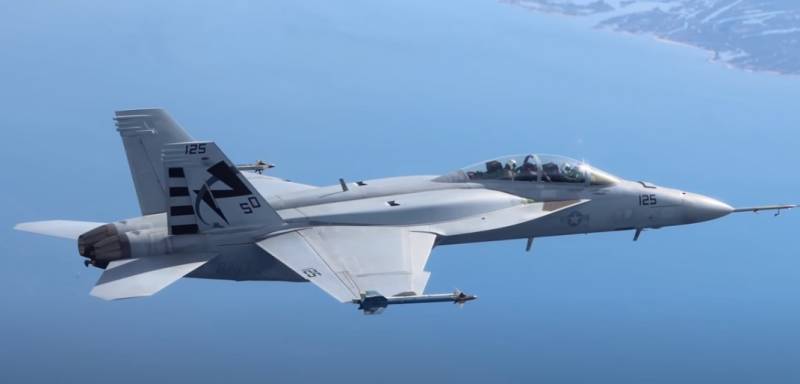 The United States continues to actively promote its fighters to the Indian market. So far, India, we recall, has decided only on the Rafale fighters, the contract for which was concluded for 36 units (5 have been delivered so far). And in New Delhi, they continue to be in deep thought about which aircraft to choose for the further renewal of the country's air force.
The list of options under consideration includes American F / A-18s. However, in India itself, it was often stated that this aircraft "has little chance in the Indian market, since it is not suitable as a carrier-based fighter for Indian aircraft carriers." At the moment, the aircraft carrier "Vikramaditya" (Soviet project) is fully operational in the Indian Navy. The aircraft carrier "Vikrant" is soon going to be taken out for testing.
In the meantime, the United States says that India should not write off the F / A-18. One of the reasons for this is "checking the carrier-based fighter for compliance with the Indian aircraft carrier Vikramaditya." Boeing is said to be conducting research to verify that its F / A-18 Block III Super carrier-based fighters are fit for a Soviet-built aircraft carrier.
It is argued that after making a certain revision, the American carrier-based fighter "is able to take off from the deck of the Vikramaditya (formerly Admiral Gorshkov).
This supposedly showed a special simulation of the process. Also, as stated, some time ago in Chicago (at a special airfield), the F / A-18 Block III Super was tested to take off a fighter from the deck without a launch catapult. It should be noted that the Indian aircraft carrier "Vikramaditya" belongs to such aircraft carriers.
The Indian press drew attention to these statements that appeared in the American media. Officials in India have not yet commented on the situation with American tests.