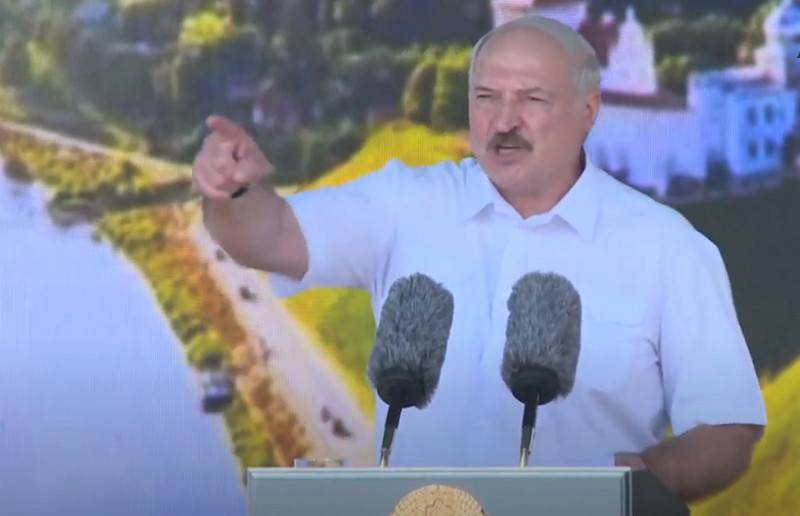 Belarusian leader Alexander Lukashenko ordered the closure of enterprises whose workers are participating in strikes. This is reported by the Belarusian media.
Speaking at a rally in Grodno, Lukashenka said that he had instructed the governors and chairmen of the executive committees to close the striking factories from Monday, August 24. According to him, "if someone does not want to work," then there is no need to force, the country will cope without them.
Do not. We still will not force them and will not persuade them. The country will survive. But if the enterprise does not work, we will stop the lock on the gate from Monday. People will cool down - we'll figure out who to invite to this enterprise later. From Monday
- he said.
In addition, Lukashenko gave the republic's law enforcement officers two days to restore order in the country. In particular, it is reported about the order of the Ministry of Internal Affairs and the KGB of Belarus for Saturday and Sunday to identify provocateurs and instigators, as well as to restore order in the cities.
I just said: Saturday, Sunday - for reflection. Since Monday, let them not be offended. Power must be power
- said Lukashenko.
The instigators are not residents of Grodno, not Belarusians. They are sitting there - near Warsaw, near Vilnius. And you see where these alternative workers ran, no one spread rot and drove them out of Belarus
- he added.