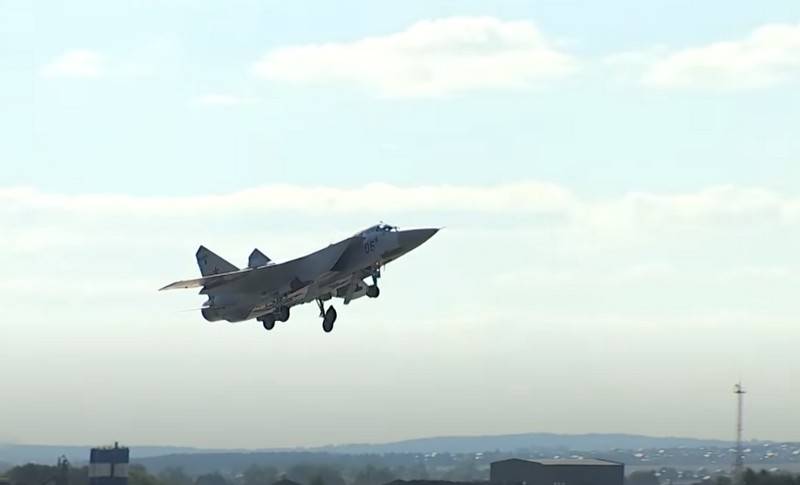 A video of training flights in the stratosphere of the MiG-31 interceptor aircraft of the Russian Aerospace Forces has appeared on the Web. The video was posted on its YouTube channel by the Zvezda TV channel.
As stated in the description of the video, young pilots of the Perm Fighter Aviation Regiment of the Central Military District took part in the flights. On their MiG-31s, they made their first flights at maximum altitudes and speeds in the near layers of the stratosphere. The video shows the takeoff of a fighter, climb and the flight itself, filmed from the cockpit.
The Central Military District reported that the flights took place as part of the tactical flight exercises of the fighter aviation regiment.
The MiG-31 is a long-range supersonic high-altitude all-weather fighter-interceptor. Designed to intercept and destroy air targets at extremely low, low, medium and high altitudes, in simple and difficult weather conditions, when the enemy uses active and passive radar jamming.
Earlier, the Ministry of Defense announced its intention to extend the life of these aircraft until the mid-2030s, which will allow them to be kept in service until a full-fledged replacement is created in the form of a "promising long-range intercept aviation complex" (PAK DP or MiG-41).