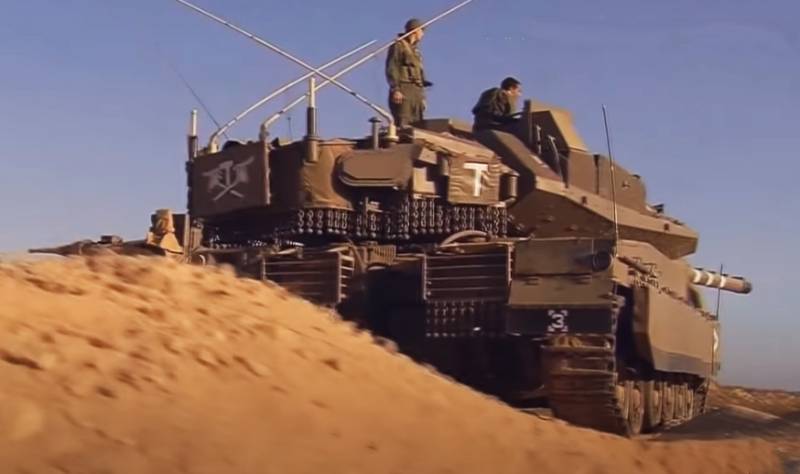 After several days, during which the Israeli Air Force launched airstrikes on the territory of the Gaza Strip, the IDF command issued an order to use
tanks
... Reports indicate that Israeli forces used Merkava tanks to shell southern Gaza.
The press service of the IDF (Israeli army) says that the positions of the Hamas group were fired at from tank guns.
This step, as stated, the Israeli troops went in connection with the carried out rocket fire on Israeli territory. The shelling took place on Friday (August 21) evening. Alarm sirens went off in Sderot and its several border settlements in Israel.
In Gaza itself, it is reported that Israel used tanks and artillery to fire at observation posts near Rafah and Khan Younis.
The infrastructure suffered significant damage. At the same time, no casualties have been reported at the moment.
Earlier, Israel launched several air strikes on Gaza, claiming that this was a response to the "fire terror". The IDF refers to the launching of balloons with combustible substances from the territory of Gaza, which, reaching Israel, often cause fires.