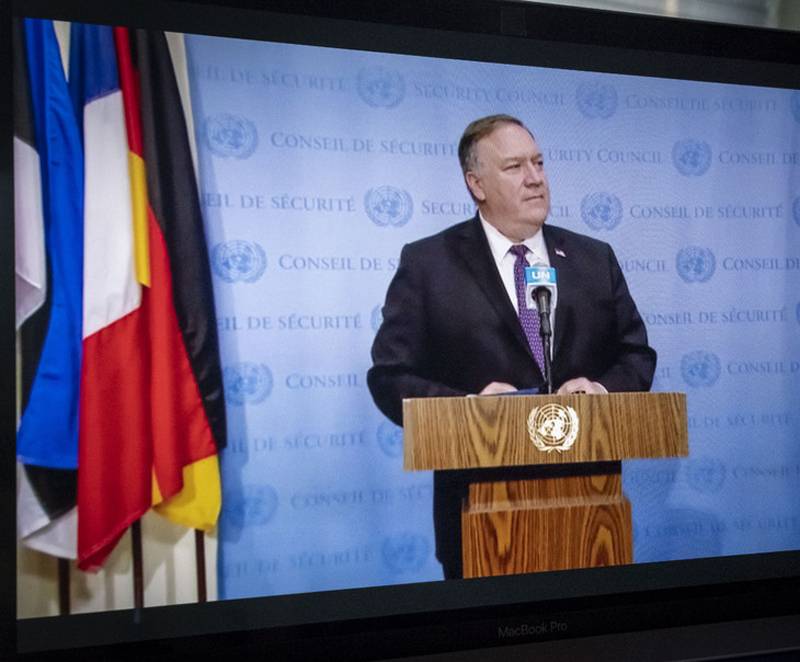 A precedent unprecedented in recent years has happened at the United Nations. The closest partners and allies of the United States of America opposed their initiative. This initiative consisted in restoring the previously lifted sanctions against Iran.
The discussion of the American proposal related to the introduction of an updated package of sanctions against Iran took place in the UN Security Council. Fifteen members of the Security Council, both permanent and temporary, expressed their opinion on this issue.
The United States insists on the imposition of sanctions against Iran, stating the need to comply with Resolution 2231. This resolution provides for the restoration of sanctions on the initiative of any party to the agreement in the event that Iran does not fulfill its obligations under the plan to abandon its nuclear program.
For the United States, the problem is that it had previously withdrawn from the agreement on the Iranian nuclear program.
The totals were discouraging for the United States. 13 out of 15 members of the UN Security Council spoke out against the American idea. It is reported by "Lenta" with reference to "Interfax".
It is noteworthy that for the first time in all recent years, Great Britain spoke out against the US initiative. Also opposed were the delegations of France, Belgium, Germany - these are those who are usually positioned as an ally of the United States (including the NATO bloc).
Earlier it was reported that the United States refused to convene the UN Security Council on the issue of the American initiative.
Dmitry Polyansky, Deputy Representative of the Russian Federation to the UN:
After the groundless statement, they launched a mechanism to return the sanctions. Our American colleagues objected to the Security Council meeting to discuss the situation around the implementation of Resolution 2231.