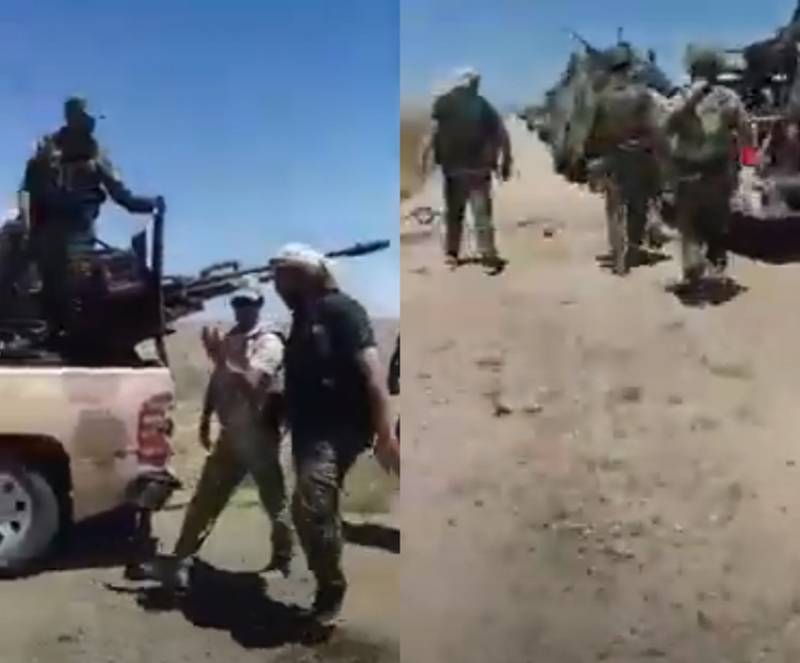 Some details are emerging related to the tragic event in the Syrian province of Deir ez-Zor. This is an incident that resulted in the death of a major general of the Russian Armed Forces. At the same time, according to some reports, two more Russian servicemen were injured.
Initially, it was reported that the Russian general was moving in a car, and an explosion allegedly thundered on one of the sections of the route. Now a video has appeared on the network, the captions to which say that the very moment of the explosion was captured.
From the video, it becomes clear that the explosion occurred at the moment when the servicemen were walking. The video appeared on the Telegram channel "Herald of Damascus".
Russian speech is heard. One of the servicemen says that they will not stop in this territory. These words were spoken literally a few seconds before the tragedy. When a group of servicemen, accompanied by the Syrian militia, approached one of the vehicles in the convoy, an explosion thundered.
It is noteworthy that all this was filmed by one of the Syrian soldiers. It was on the camera of his mobile phone that the moment of the explosion hit. The cameraman was a few meters behind the Russian general and his escort.
Noteworthy is the fact that the servicemen actually walked along the edge of the road, which is more than unsafe in Syria. An explosive device went off, which was planted precisely on the side of the road.
In this regard, the question arises: is it an accident that the Russian general was led along the side of the road - through the place where the explosive device was planted? Is this an incredible negligence, or was it a planned action? To questions in this tragic
stories
the investigation must answer.