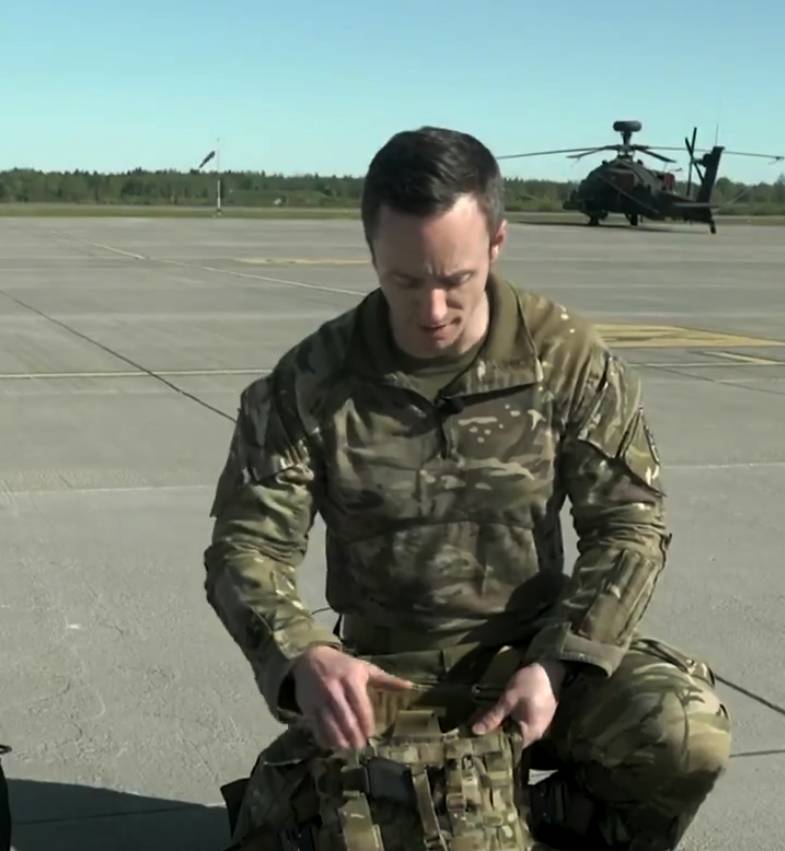 One of the most massive helicopters of our time is the American AH-64 Apache. This combat vehicle is now in service not only with the US Army, but also with the armies of countries such as the Netherlands, Israel, Japan, and Great Britain. In total for the entire
history
over 1,6 thousand units of Apache helicopters were produced. At the same time, the cost of the American rotorcraft is about $ 60 million (depending on the configuration with types of onboard equipment, weapons, etc.).
What's in the backpack of the pilot of the American Apache helicopter?
A British Army officer talks about this.
There is a flight helmet with sun protection glass, a microphone and a special system for displaying visual information. The system allows reading information in the direction in which the pilot's head is turned.
Apache helicopter pilot (called his name - John):
We are first of all soldiers, and only then - the crew. Therefore, we have
weapon
... This is the SA80 in a carbine version.
SA80 is a British-made small arms complex chambered for 5.56x45 mm NATO.
For
aviation
The crews of the SA80 variant are shorter than the classic assault rifle.
The next item as the contents of the backpack is a body armor. Also a spare weapon. It's a gun.
Also included is a special cutter.
Pilot:
It allows us to cut the retaining strap if we are suddenly stuck in the chair.
In the pilot's backpack there is a special bag, which contains something that can allow the crew to detect in the event of, for example, an emergency landing: a signal bomb with orange smoke, a heliograph (in fact, a mirror plate). This plate allows the search party to see the reflected beam of light at a distance of several tens of kilometers (up to 40 miles). Includes a special tape.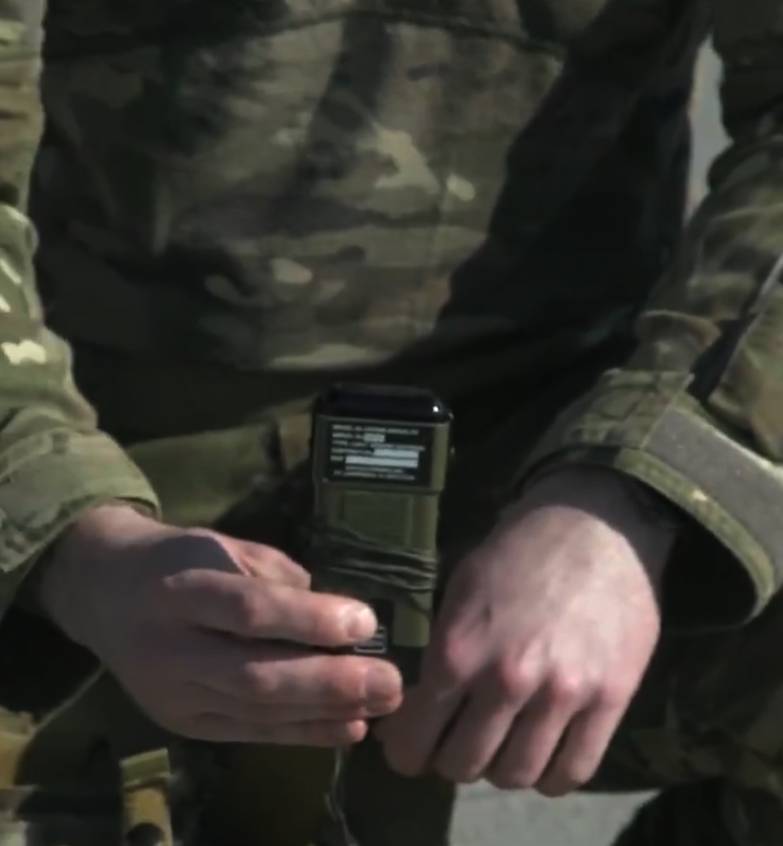 Also in the backpack of the pilot AH-64 Apache - a first-aid kit, a portable radio (radio station), a battery, a flashlight with a stroboscopic function to attract attention, a set of fasteners and belts (ropes).
In addition, the pilot demonstrated a warm jacket and a set of food in the form of dry rations.
The full set of contents of the British pilot's backpack is presented in the video.