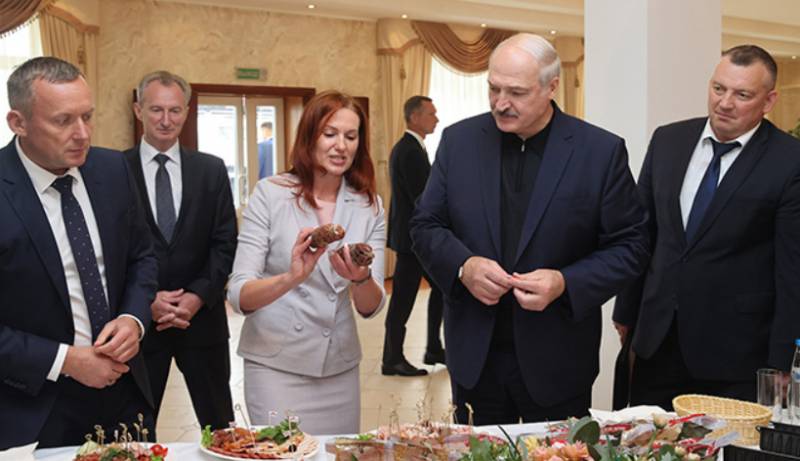 President of Belarus Alexander Lukashenko spoke about the mass protests and riots that manifested themselves after the August 9 elections. During a conversation with employees of the Dzerzhinsky agricultural plant, Lukashenka said that a special center had already been created in Poland to support and finance the protests. Lukashenko added that he "knows what they are doing there."
Alexander Lukashenko said that "there
Tanks
caterpillars begin to clang, airplanes fly. "
Lukashenko:
We understand that they wanted to create this sanitary Baltic-Black Sea cordon around Russia, to close it on us. You understand that such a mess was being prepared for us here. And Russia was afraid of losing us. And the West decided to pull us up to itself and, as we see, against Russia.
According to the President of the Republic of Belarus, the protests are fueled and controlled by the United States.
Lukashenko also touched upon the appearance of Russian journalists in the Belarusian media. In particular, reporters from the Russian Federation arrived at Belteleradiocompany. The President of the Republic of Belarus said:
A holy place is never empty. We have about 60 thousand so-called guest workers in Russia. In various positions, even in politics. The Russians make no claims to us.
Lukashenka noted that this happened for the reason that some journalists went to rally. The Belarusian president noted that those whom he "carried in his arms" left their jobs and went to the streets. According to Lukashenka, now they "grew up and suddenly realized that they were missing something there."
Addressing the employees of the agricultural enterprise, Lukashenka said that if no measures are taken, ordinary people will be the first to ask him: "Why did we vote for you, and you did not protect us?"