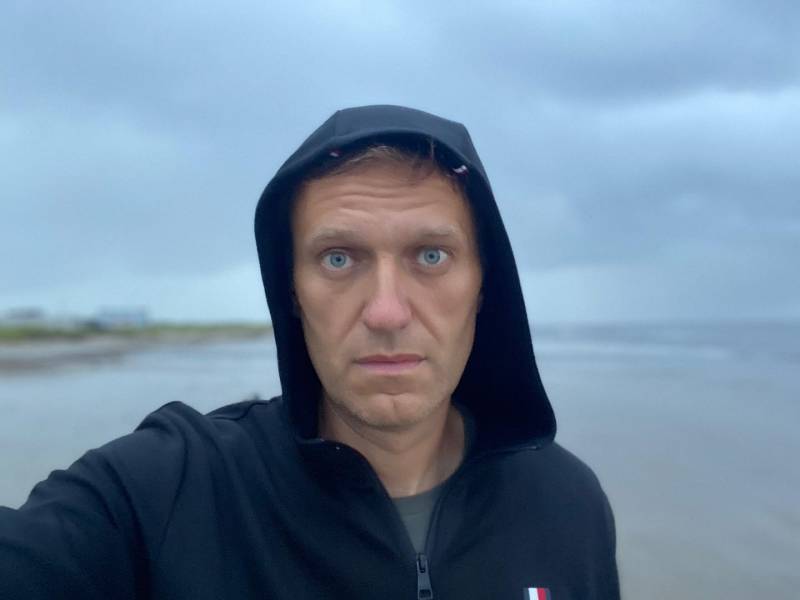 A new topic has appeared in the foreign press for what is now commonly called political hype. If all the last days of the European media were full of headlines about the events in Belarus, now a more familiar information direction has emerged - Russia. And as an informational occasion, German, Polish, French, Czech and other media chose a sharp deterioration in the health of Alexei Navalny. Well, let it be that in Poland, for example, only a few know who he is ... The main thing is to link the situation with the "actions of the Kremlin regime."
The informational reason is something like this: "The Russian authorities are not letting the oppositionist go to Germany for treatment, which means that the authorities are hiding something - possibly poisoning." The information in the Western press is presented approximately under this "sauce".
Die Zeit (Germany):
Chancellor Angela Merkel and French President Emmanuel Macron have expressed concern about Navalny's health.
Here I would like to comment on the situation with the words of Alexander Lukashenko, somewhat paraphrasing: "But when, finally, will Mr. Macron be concerned about the health of the" yellow vests ", which the French police poisoned with tear gas and fired at point-blank rubber bullets?"
Let us present a few comments from readers of the European media on the hospitalization of Alexei Navalny.
JägerDesVerlorenenSchatzes:
They are cheating. They want the poison to leave the body completely.
The Jabberwocky:
As far as I understand, only his (Navalny's) wife speaks about the poisoning. Let's at least wait for the full information.
namevergeben2
Why are these strange cases related exclusively to opponents of Putin?
Benno60:
So they themselves said that you can expect anything from Putin. If he (Navalny) was Putin's number one enemy, then he should have been worried about his safety. In general, there are many diseases with signs of intoxication. Let's wait and see how it all ends.
Donez:
I would like to know more about such an aspect as who ordered a special flight for Navalny from Berlin to Russian Omsk. They say that this is the "Kino for Peace" company. Apparently, they have a lot of money, but, excuse me, I have never heard of such a company here.