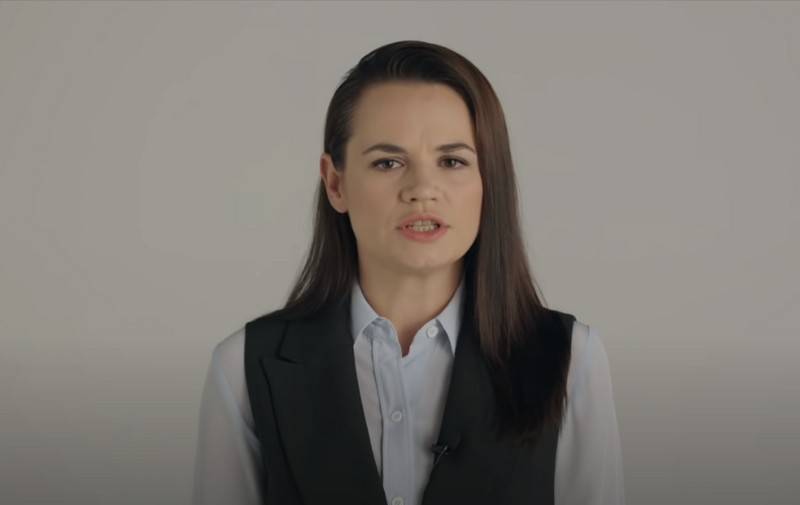 The presidential candidate of Belarus Svetlana Tikhanovskaya, who is currently in Vilnius, recorded another video message to the Belarusian citizens, in which she urged not to stop the strikes.
It's time to rally. (...) You have intimidated the dictatorship. She trembles with fear of you, your strength and courage. (...) The strikes have squeezed the dictatorship into a corner. (...) if we are all together, this regime will not have a single chance. Strikes are totally legal and powerful
weapon
against the regime. They know it. And that's why you are intimidated
- she said.
This appeal has already been criticized by economic experts, saying that with her appeal, Tikhanovskaya threatens the very existence of enterprises that are struggling to make ends meet. She understands this and this is her goal - to stop the economy of the republic with the help of strikes, in order to eventually bring pro-Western forces to power.
But Tikhanovskaya has political goals: she needs the economy as a whole to stand up, power passed to pro-Western forces, and was approved by the European Union and the United States. Therefore, she is interested in the growth of strikes. Tikhanovskaya is not interested in the question of what will happen to the workers ... The stakes are obvious for the West, the losses of the Belarusian economy are not important for it, no one takes them into account
- said the head of the Center for Political Economic Research of the Institute of New Society Vasily Koltashov.
Earlier, the Prime Minister of Belarus, Roman Golovchenko, said that the ongoing strikes are not significant against the background of thousands of collectives of enterprises. According to him, about 500 people take part in the actions, despite the fact that the factories employ thousands of collectives, and "screamers" and "even less."
The Belarusian authorities emphasize that despite the spontaneous rallies, the enterprises continue to work as usual, and the situation in the republic has returned to normal.
I am sure that the Belarusian people will quickly reject all features unusual for them. And we will return in the very near future, but we have already returned to practically the situation to which we are accustomed: a calm, safe, comfortable life for every citizen of our country. I think it's just inevitable
- said Golovchenko.