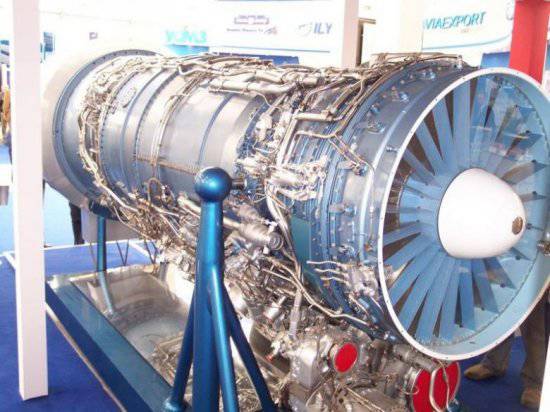 The forum site china-defense.com discusses the connection between the production in China of J-10 fighter jets with the volumes of supplies from Russia of AL-31FN engines (with the bottom gearbox, in the photo). The engine without afterburner is 8099 kg, at the afterburner 12500 kg.
According to one of the forum participants, China has concluded contracts in the following order.
2004 Year - 54 Engine - Supply 2002-2004 Years
July 2005 of the Year - 100 Engines - Supply 2006-2007 Years (+ Option on 100 Engines)
June 2007 of the Year - 100 Engines - Supply 2009-2010 Years (Delivery of the aforementioned option)
January 2009 of the Year - 122 Engine - Supply 2010-2013 Years.
In total, China will receive a total of X-NUMX AL-376FN engines.
Under assumptions, at present, the PLAA Air Force may have 5-6 air regiments equipped with roughly 180-200 J-10A fighter jets.
china-defense.com] http://www.china-defense.com [/ url]
According to the website alternathistory.org.ua, in 2002-2004, Russia supplied the X-NUMX engine for the AL-54FN engine to China, in July, the 31 of the year a second contract was signed for the supply of 2005 engines with the option for 100 products (150 engine was completed, the 304 supply was completed) . As part of this package, China signed a contract for the supply of X-NUMX engines of the AL-2010FNMI model with an all-round controlled nozzle (it is reported that part of the work on this version was paid by China, but the presence of J-54 fighters with thrust vector-controlled engines in the PLA Air Force is unknown - " VP "). In September, 31 was contracted to supply the X-NUMX AL-10FN engines of basic configuration, at the same time, China expressed interest in purchasing another large engine batch in the amount of 2007 units worth about 50 million dollars. The issue of licensed production in China of AL-31FN engines is not discussed yet.
alternathistory.org.ua] http://alternathistory.org.ua [/ url]