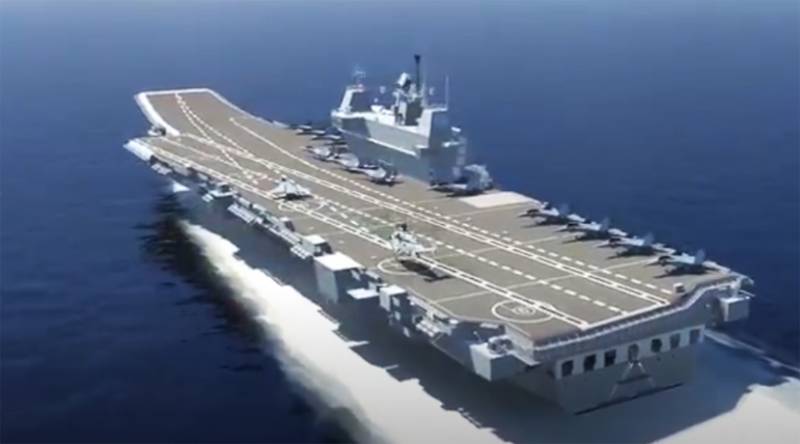 Reports are coming from India that the future flagship of one of the fleets of the Indian Navy, the aircraft carrier INS Vikrant, has begun final tests. The aircraft carrier "Vikrant" has been under construction since 2006 (the main phase of construction - since February 2009). At the same time, its final transfer to the country's naval forces was constantly postponed. Initially, the aircraft carrier was planned to be put into service in 2015, then postponed until 2018. Now the plans are to put the warship into service, having completed the tests, by the end of 2020. But even this in India itself is still a big question.
The Indian aircraft carrier INS Vikrant, according to the ZeeNews portal, will go to sea in September. From the post:
Full-fledged sea trials are likely to begin in September.
The same publication believes that the aircraft carrier will not be in service with the country's navy before 2023.
The aircraft carrier can carry 26 fighters and 10 helicopters on board. India chose the Russian MiG-29K as the basis for its fighter wing.
The material says that the final sea trials had to be postponed indefinitely due to the difficult epidemiological situation.
It is reported that the Indian naval command intends to deploy the aircraft carrier "Vikrant" in Vishakhapatnam - on the east coast. Another aircraft carrier of the Indian Navy ("Vikramaditya") at the same time will be based on the east coast of the country.