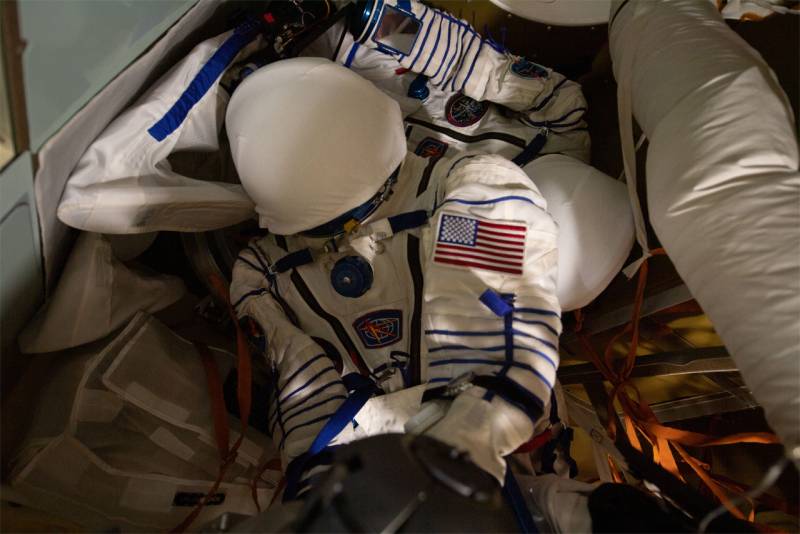 Various versions related to the situation at the International Space Station began to appear on the network. Recall that the day before, the network published data on a possible depressurization on the ISS - there was a decrease in air pressure on the American segment of the station. Subsequently, it was stated that there was no depressurization. However, the Russian crew was isolated in the domestic segment, where there were no problems with pressure.
Now it has become known that the entire ISS crew has moved to the Zvezda module (Russian) in order, according to Roscosmos, to monitor the pressure in the American segment. Astronauts and astronauts will have to spend at least three days in the Zvezda module.
The cause of the pressure reading problems is being identified. At the same time, according to Roscosmos, there is no danger for the ISS crew.
The situation is being commented on by NASA. Air leakage has increased, but at the moment its parameters remain within acceptable limits.
It is noteworthy that the equipment located in the Russian module recorded an air leak from the American segment of the station.
In the meantime, many versions appeared in connection with the drop in pressure. Among them is the impact on the casing of the station of a micrometeorite or a fragment of space debris. The increase in the volume of space debris in Earth's orbit, by the way, is really becoming an ever-increasing problem for space flights.
There are other versions, including conspiracy theories. Among them is this: problems with air leakage from the American segment of the station could arise after the Crew Dragon spacecraft Elon Musk undocked from the ISS. The spacecraft with two astronauts on board docked at the ISS and docked to the American Harmony module via an IDA adapter at the end of May. In early August, the undocking took place, followed by the return of the "Dragon" to Earth.
NASA does not comment on any of the versions at the moment.