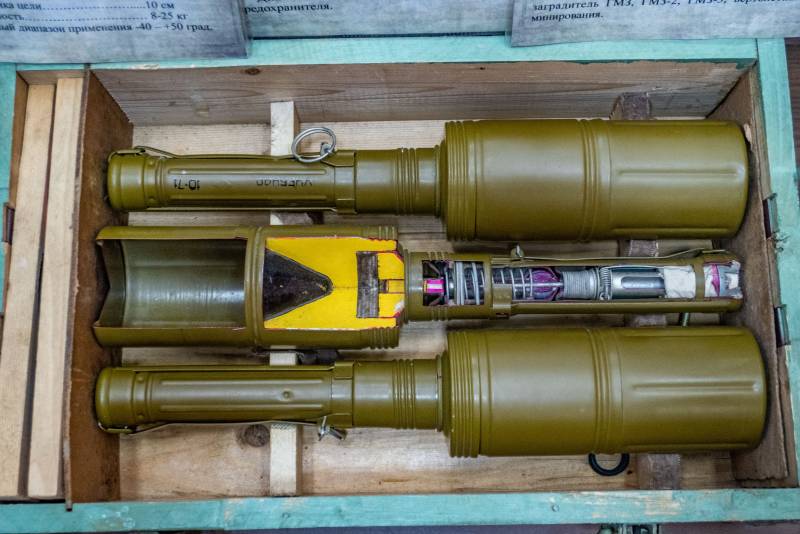 This
weapon
like hand grenades called "pocket artillery" by army wits,
history
development is quite long. Throughout this history, the creators of individual means of destruction of enemy manpower and equipment strove to ensure that their creations inflict as much damage on the enemy as possible. Including by increasing the power of the explosive devices they are developing. Some of them managed to achieve quite impressive success in this direction.
Before proceeding to an impartial comparison of the merits of various hand grenades, which are currently in service in certain armies of the world, let us first deal with their main types and types. First of all, "pocket artillery" is subdivided according to its purpose, based on who the owner should use it against: against enemy infantry or armored vehicles. Hence, anti-personnel and anti-tank grenades.
In turn, among those that should sow death and horror in the battle formations of the enemy, offensive and defensive grenades are distinguished. The latter have such a large radius of dispersion of fragments, exceeding the length of the throw, which can be performed by an average soldier, and therefore it is better to throw them from a safe cover. Naturally, each such deadly projectile has its own power, determined by its purpose.
Anti-tank hand grenades today, in fact, are an "endangered species". With the advent of hand-held anti-tank grenade launchers and portable missile systems to combat armored vehicles in the armies of the world, their age was exhausted. Nevertheless, they are still in service. It is clear that the power of such ammunition significantly exceeds the destructive power of anti-personnel grenades: to set fire to a tank or to turn a pillbox - this is not an infantryman to "demolish".
The US Army uses a high-explosive MK3A2 grenade as "heavy pocket artillery". According to performance characteristics, the radius of guaranteed destruction by it (carried out exclusively by the force of the explosion) is 2 meters. The radius of possible damage is up to 15 meters. Inside itself, this ammunition contains 225 grams of explosive.
Domestic hand-held cumulative grenade RKG-3 surpasses the American one in efficiency, not only because of its large dimensions. Its action is not high-explosive, but cumulative: when using the RCG of various modifications, the target will not be saved even by armor protection up to 150 millimeters thick, which will be burned by a directed stream of liquid fire.
As for the anti-personnel grenades, it is difficult to determine the unambiguous superiority. The American M67 grenade, which is called "baseball" because of the similarity to the ball for this game, carrying a charge of 180 grams of explosive, provides a guaranteed hit within a radius of up to 15 meters and potential - on an area of ​​250 meters. Our most common RGD-5, if it loses to her in power, is not much. But the defensive "old woman" F-1, whose charge is three times less, "covers" an area of ​​200 meters with deadly shrapnel is almost guaranteed. In any case, it is not recommended to stay closer than two hundred meters from its explosion.
The design idea does not stand still. In the near future, the first step of the pedestal in the competition of hand grenades in terms of power and efficiency (at least against enemy manpower) may well deservedly be taken by the domestic RG-60 TB, which was developed two years ago by the federal research and production center - Research Institute of Applied Chemistry. ... Its weight does not reach 400 grams, but the explosion that occurs when using this ammunition can be compared with the effect of hitting a 75-mm artillery shell carrying a charge of 650 grams of TNT.
The whole secret is clear already from the name of the ammunition. TB is "thermobaric". The striking effect of this grenade combines as many as three factors: fragmentation, high-explosive, and volumetric explosion. The radius of guaranteed damage is declared to be only 7 meters. However, at this distance from the explosion, there really will be nothing alive and not burning ... Naturally, in open areas the effectiveness of the grenade is significantly reduced, but in confined spaces it has no equal.
It is not yet known whether this ammunition has been adopted by the army. According to reports, something similar called RGT-27S is going to be produced in Ukraine. Officially, the troops there did not receive a thermobaric grenade, but there is information that this year in the "nezalezhnoy" it was included in the list of military goods for export.