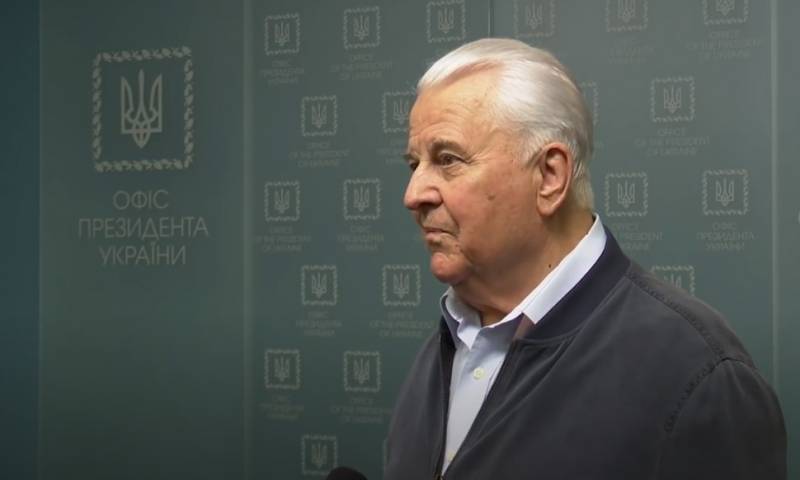 President of Ukraine Volodymyr Zelenskyy spoke about the work of Leonid Kravchuk, who was appointed head of the Ukrainian office in the Trilateral Contact Group (TCG) for Donbass a few days ago. According to Vladimir Zelensky, he is "pleased with the work of Leonid Makarovich."
Zelensky added that he was pleased with the work in the same post of Leonid Kuchma.
Zelensky about Kuchma and Kravchuk in the TCG:
I am very pleased with their work. There are achievements. For a whole month there have been no victims in Donbass. This is a great achievement.
These statements by Volodymyr Zelenskyy came after Leonid Kravchuk announced "an ultimatum issued by Russia." According to Kravchuk, Russian representatives demanded from Ukraine that the Verkhovna Rada bring legislation regarding the conduct of local elections in Donbass under the letter of the Minsk agreements.
Kravchuk:
They (the Russian side) raised this question. But I have only one task: to remove any possible blockages, if this does not concern the sovereignty of Ukraine, its territorial integrity. I will never sign such documents.
According to Kravchuk, the Russian delegation to the TCG says that Ukraine has deviated from the Steinmeier formula.
Attention is drawn to the fact that, according to the LPR representative in the contact group, Kravchuk nevertheless sent a request to the Verkhovna Rada of Ukraine for compliance of the legislation on local elections with the Minsk agreements.
Political analysts in Ukraine, commenting on the situation, note that a distinctive feature of Leonid Kravchuk has always been that he can say one thing and do another. It is noted that it is not necessary to expect from him unequivocal decisions in the format of the same Trilateral Group.