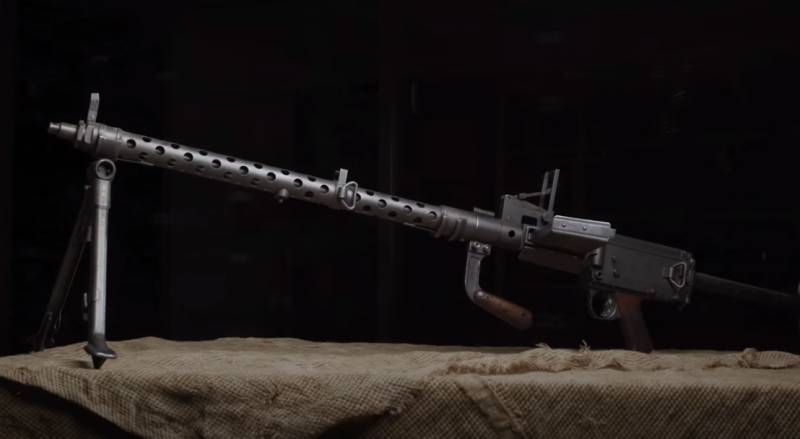 You can often hear the opinion that after the surrender in the First World War, Germany completely lost its industry and until the Nazi party came to power in 1933 did not produce any
weapons
and no military equipment. Allegedly, the "defense industry" was completely stopped. This judgment has nothing to do with the real
stories
Germany between 1918 and 1933. This is a typical myth.
It is debunked even by the fact that in the so-called interwar period in Germany, the MG13 light machine gun (Maschinengewehr 13) was created. This is a light machine gun, which was born as a kind of reworking of the concept of another small arms - the Dreyse Model 1918.
The MG13 machine gun was adopted in Germany in 1930. He performed his function as a weapon capable of effectively suppressing the enemy's manpower for five years. After that, the Maschinengewehr 13 was replaced by MG34, and then MG42.
The machine gun was used not only as an infantry weapon, but also as an additional weapon installed on
tanks
... The machine gun was in service with the Weimar Republic (interwar Germany), later - the Third Reich. Its other operators were Norway, China and Portugal.
The Kalashnikov group presents a plot detailing the German MG13 machine gun: