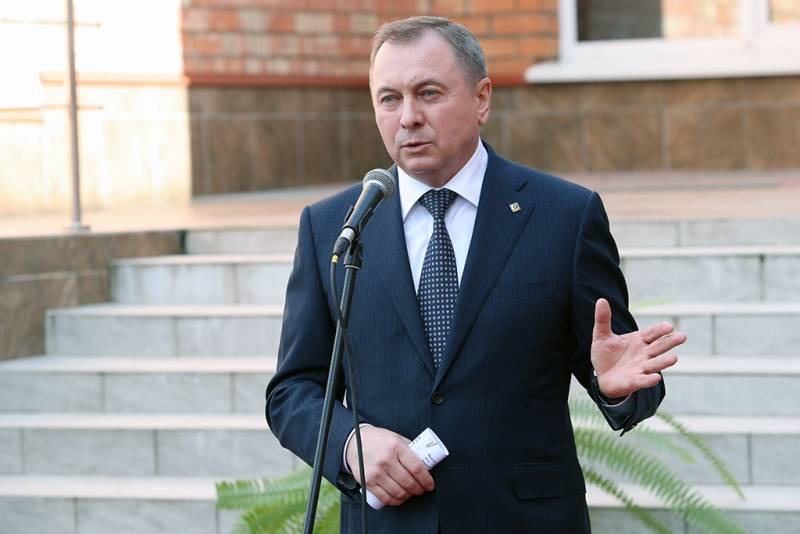 The head of the Belarusian Foreign Ministry Vladimir Makei, who retained his seat in the new Cabinet, appealed to the staff of the Foreign Ministry. According to Makei, he "understands that Belarus needs changes, but not at a revolutionary cost."
During his address to his foreign ministry colleagues, Makei said that he was often asked who he stands for:
They ask me who I am: for white or for red?
According to the head of the Belarusian diplomacy, you always have to make a choice. At the same time, Makei added that pressure is now being exerted on his families, including his 11-year-old son.
Vladimir Makei:
This is no longer a democracy. For the tears of my 11-year-old son, I am ready to bite his throat. It doesn't smell like democracy here. It stinks of pogroms and massacres.
At the same time, the Foreign Minister of Belarus thanked those who intimidate him and his family:
These actions of theirs will cement us - all who want good for the Motherland.
According to Makei, it is necessary to carry out changes in an evolutionary way, and each other in the country should be viewed as friends, fellow countrymen and partners, and not divided into "white" and "red".
Makei added that Belarus is going through a difficult period of the formation of a civil society, and that every Belarusian diplomat must first of all give an unequivocal answer for himself: is he able to benefit the country in his field?
Makei to diplomats:
Perhaps it was at this point
stories
fate prepared you!
Against this background, the Belarusian opposition announced that it was not going to prevent Alyaksandr Lukashenka from participating in the "new elections".