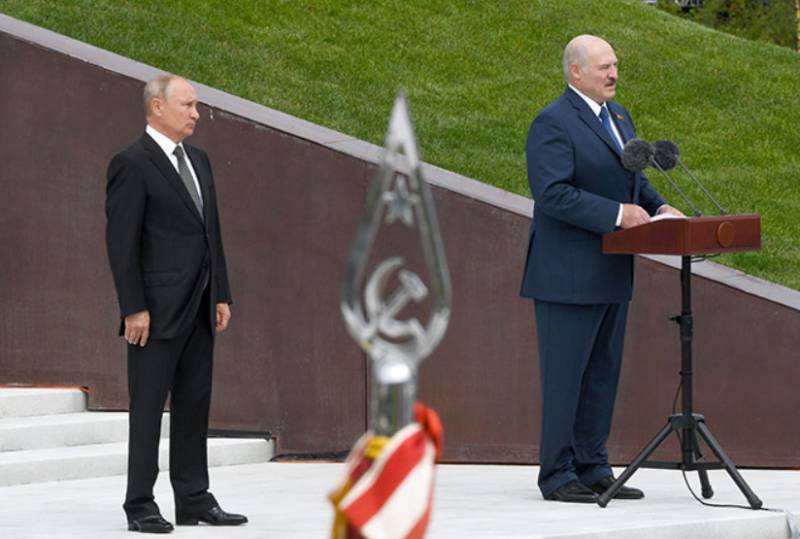 The Czech press continues to publish assessments of the situation in Belarus from various kinds of experts. Aktualne publishes material, which presents the opinion of the expert on social sciences of Charles University Jan Shir.
According to Shir, Belarus remains the only country in the "Eastern bloc" besides Turkmenistan, where the state is the largest employer.
Shire:
State-owned enterprises in Belarus contribute about 70 percent to total GDP. This is the highest figure in the entire post-Soviet space, again, after Turkmenistan.
In a material published in the Czech press, it is said that in 26 years in power, Lukashenka has created a state with full employment of the population, but with a high level of corruption.
Further, Jan Shir discusses the differences between Belarus and Russia:
There is no such great inequality in society in Belarus. There is really free medical care and education. This is what allowed Lukashenka to keep calm in the Belarusian society for many years. But the built model itself is ineffective.
The Czech expert says that "Lukashenko was able to survive in the presidency thanks to more than serious economic support from Russia." In the article, Belarus under Lukashenka is called "a drug addict receiving a cheap drug". By "drug" Shire understands Russian energy resources and economic preferences.
From the article:
The Belarusian economy is also slow to respond to innovations and cannot provide stable economic growth. The economy gets used to one situation, and therefore reacts painfully to external shocks.
An interesting statement. Is the Czech economy not responding to external shocks?
Then Shire tells the Czech readers how successfully Lukashenka "settled down" in the presidential chair. It is pointed out that by buying energy resources from Russia at low prices, he then uses them to sell fuel abroad.
At the same time, the author makes it clear that it is extremely difficult to separate the economy of the Republic of Belarus from the economy of Russia.