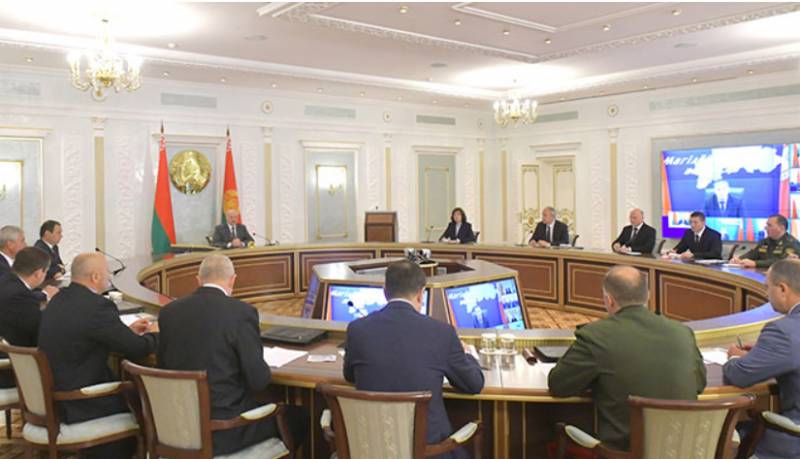 Belarus is commenting on the appointments made by Alexander Lukashenko to the new Council of Ministers. Perhaps the main topic for discussion was that all the heads of the power ministries, as well as the head of the Foreign Ministry, kept their portfolios. Yuri Karaev remains the head of the Ministry of Internal Affairs of the Republic of Belarus, and Vladimir Makei remains the head of the Ministry of Foreign Affairs. Makei in Belarus itself was often called and continues to be called a person who may be associated with the interests of the West.
Many in Belarus believe that by this Lukashenka demonstrated his unwillingness to follow the path of changes in the republic.
During a regular meeting, Alexander Lukashenko instructed security officials to work actively to identify financial flows coming from abroad and feeding Belarusian protests. The president, who had been urged on the eve not to recognize as such by ex-candidate Svetlana Tikhanovskaya, ordered the KGB to identify and suppress the activities of organizers of riots, strikes and other protests.
Vladimir Makei, who, as already noted, retained the post of head of the republic's foreign ministry, was instructed by Lukashenko to inform Western leaders about the responsibility for financing the riots.
This instruction was voiced against the background of the EU leaders' statements that they are ready to send more than 50 million euros to Belarus as assistance. Of these, 2 million will go to help victims of the tyranny of the security forces. It is noted that these funds will come (or are already coming in) through the so-called coordination council.
Lukashenka called this direct interference by the European Union in the internal affairs of Belarus.
As a result of the meeting of the Security Council of the Republic of Bashkortostan, Lukashenko called on all participants to "return a peaceful country to the people."