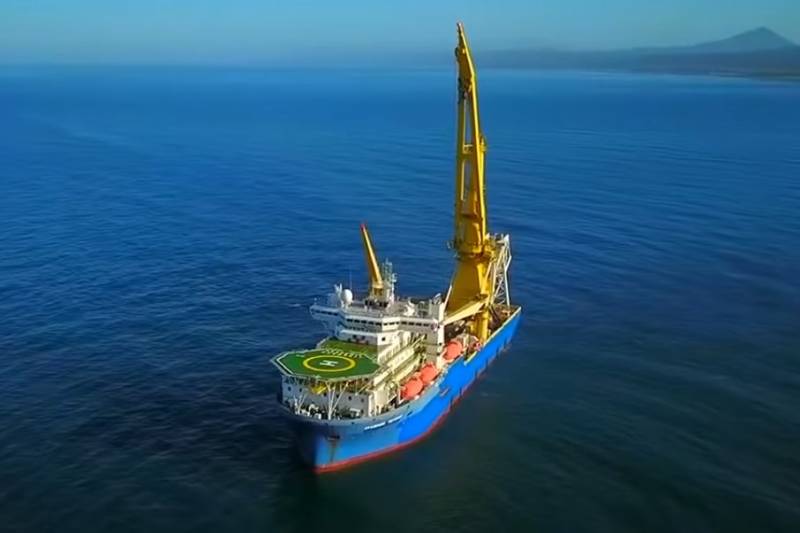 The Russian Federation has connected its warships to guard the ships participating in the Nord Stream 2 project. Previously, the Russian Navy accompanied the Akademik Chersky pipelayer and auxiliary vessels during the transition to the Baltic Sea.
The reason for the adoption of these measures was explained by the Deputy Secretary of the Security Council of the Russian Federation Mikhail Popov during an interview with the news agency
Interfax
.
He said such precautions are necessary due to the risk of provocations from some countries:
Ships of the Naval
fleet
ensured the safe passage of the pipe-laying vessel "Akademik Chersky" and supply vessels "Ostap Sheremeta" and "Ivan Osipenko" from Vladivostok to Kaliningrad.
The construction of the pipeline had to be suspended due to the sanctions imposed by the United States in December last year. Due to the threat of falling under them, the pipe-laying vessels of the Swiss company Allseas curtailed work. Then the Gazprom company decided to complete the pipe-laying on its own. In January, President Vladimir Putin announced the decision of the Russian Federation to complete the project. He said that the gas pipeline will be launched without fail, but several months later than planned. As far as is known, the pipe-laying work at the final section has not yet begun.