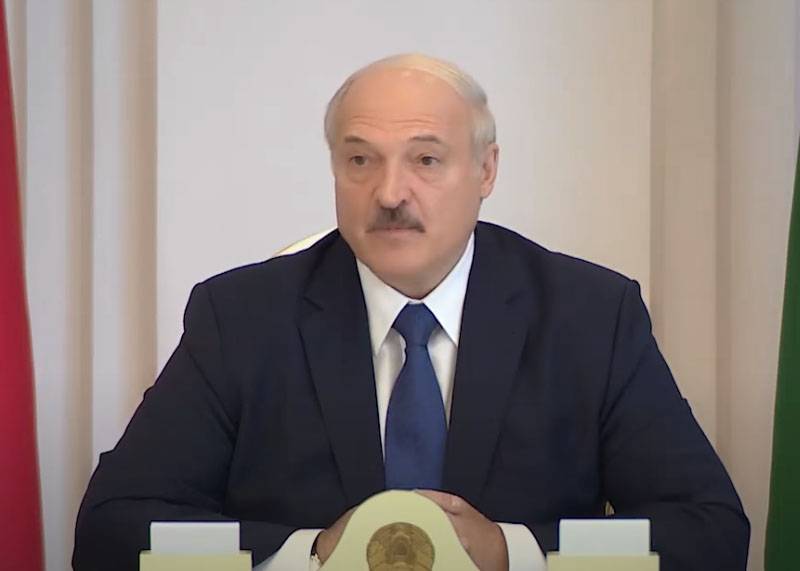 Alexander Lukashenko has convened a regular meeting of the republic's Security Council. The heads of the regions of the Republic of Belarus were also connected to the meeting via video link.
According to Lukashenka, "if someone wants changes, he must understand that they must be within the law". The President of Belarus noted that such changes should be noted in the Constitution, and today work on its updated draft continues.
Lukashenko noted that the speed of adoption of the updated Basic Law will depend on how much the people support it.
Further, the head of the Republic of Belarus noted that while the current Constitution remains the main body of laws in the country, one must live by it.
Also, the President of Belarus noted that he is worried. According to Alexander Lukashenko, he is concerned about threats and attacks on workers and heads of enterprises.
Lukashenko:
They are there after a working day even through the corridor of an aggressive crowd. It's like the Gestapo. I want to tell the workers: don't hide your eyes in the asphalt - you are the owners of your plant! And we will deal with this meeting you at the checkpoint.
The President of Belarus noted that Western countries are already openly interfering in internal Belarusian affairs.
Alexander Lukashenko:
I would simply advise them: before poking a finger at us, let them include on the agenda of their meetings the issues of the "yellow vests" in France and the terrible riots in the USA. I would like them, first of all, to consider the protests against coronavirus isolation in Germany and other European countries.
Lukashenka also spoke out on the so-called coordination council of the opposition. According to the President of the Republic of Belarus, the "Black Hundred" has already been created to receive and transfer power. Lukashenko, re-calling the representatives of the "coordination council of the opposition" and other political opposition activists Black Hundreds, added that there will definitely not be enough portfolios for everyone:
Dear Black Hundreds, the country does not have as many portfolios as there are you in the queue. We have brooms and shovels. We will provide you with them.