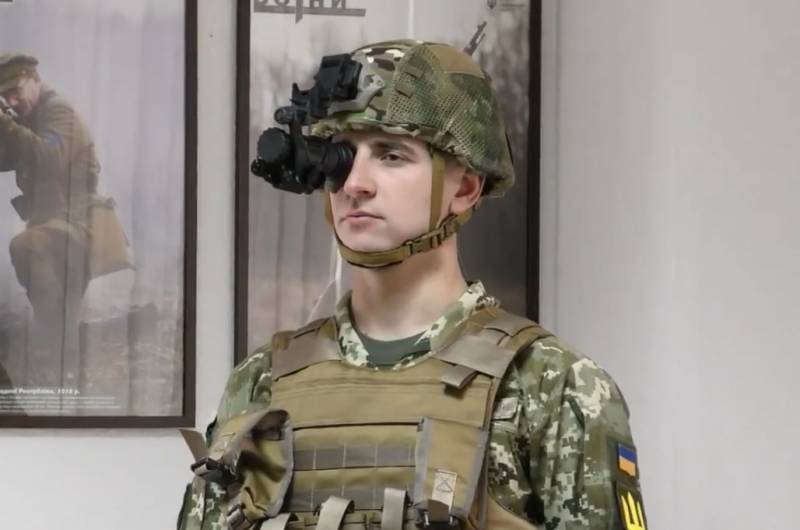 During a check in one of the military units of the Armed Forces of Ukraine, stationed in the Rivne region, a night vision device (NVG) donated by the United States was stolen. It was replaced by a Chinese-made copy device.
This is reported by the Ukrainian Military Pages.
In preparation for the inspection by representatives of the United States of night vision devices provided as an international assistance, it was revealed that instead of a portable monocular NVD device worth about 70 thousand hryvnia (190 thousand rubles), a cheaper copy of the PRC-made one with a plastic optical system is stored in the warehouse.
On the fact of a shortage of a valuable device, the Military Prosecutor's Office of the Rivne garrison opened a criminal case on August 3 under Article 413 of the Criminal Code of Ukraine "Loss of military property".
Compared to other similar incidents, this case can be called "childish pranks". For example, in November 2018, in one of the units of the Armed Forces of Ukraine in the Lviv region, 7 thermal imaging sights of the ARCHER brand and 8 night vision devices were stolen for a total of 4,5 million hryvnia (approximately 12 million rubles). The aforementioned devices were also allocated to Ukraine by the US government as part of an international technical assistance program.