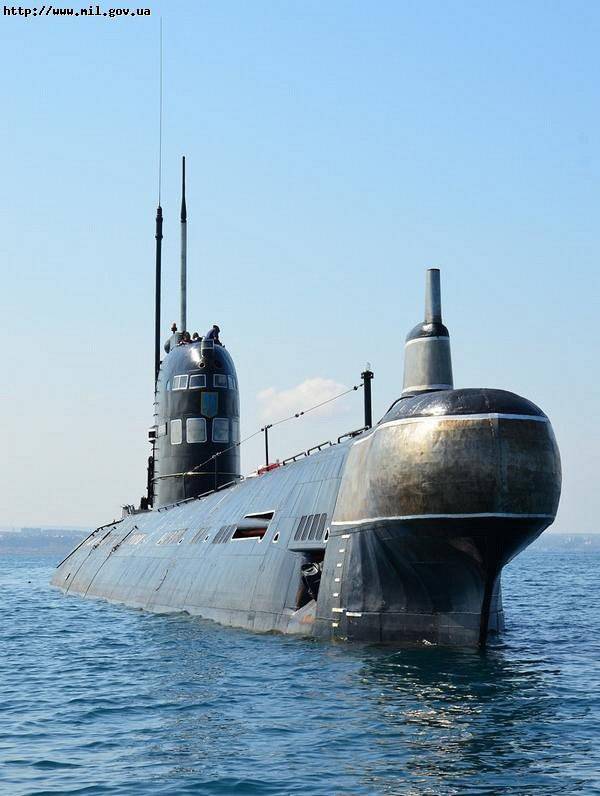 As part of the sea trials, the submarine of the Naval Forces of the Armed Forces of Ukraine "Zaporozhye" 3 of August made another voyage to the sea, where the crew of the boat, together with industry representatives, checked the work of the units and mechanisms taking into account the conclusions made during the test dive held by 18 July, as well as during other outlets of the submarine at sea, reports the press service of the Ministry of Defense of Ukraine.
While working on the tasks, the submarine "Zaporozhye" made a dive to the periscope depth for the first time - 14 meters, after which it set sail and floated to the surface on the move.
According to the chairman of the selection committee, Captain 1 rank Roman Gladkyy, Chief of Staff of the Center for Maritime Operations of the Naval Forces of the Armed Forces of Ukraine, the Zaporozhye crew acted confidently and competently at sea.
"Perform signage and periscope immersion killing is one of the most difficult stages of sea trials, so we carefully prepared for it together with industry representatives: calculations were made, a set of measures was taken to ensure the safety of submariners," said Roman Gladky, captain of 1. The crew coped with this important task with honor, the tests at the periscope depth were successful. "
Search and rescue support for sea trials at sea was carried out by the rescue tug "Kremenets" and the Sokal ambulance boat of the Ukrainian Navy. In addition, by joint agreement, certain forces and means of the Black Sea were in readiness at the base
fleet
Russian Federation.
Reference. In the period from 18 to 20 in July, 2012 passed the next stage of sea trials of the submarine "Zaporozhye", during which Ukrainian submariners successfully carried out a test dive of a submarine. In the course of the dive, the signboard and the cunning of the submarine were worked out, the theoretical calculations were checked in practice by the specialists of the repair company.