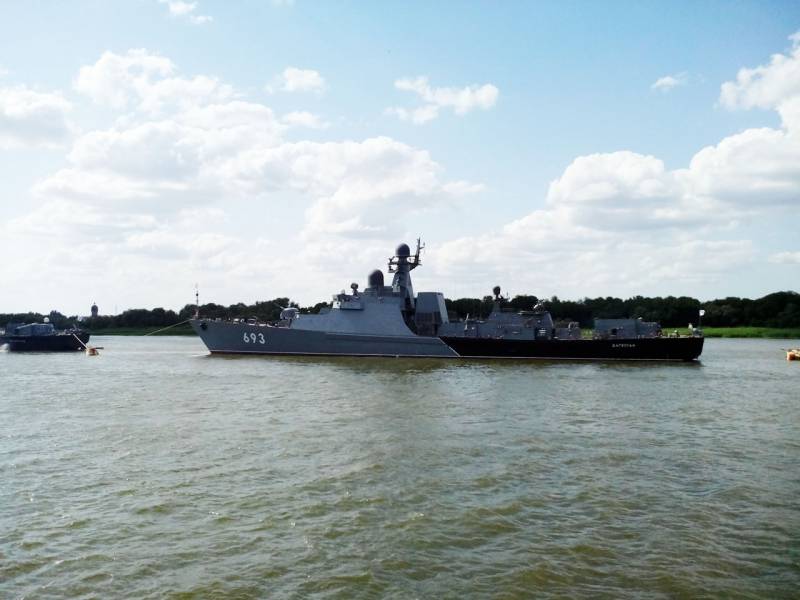 RK "Dagestan" Caspian flotilla Russian Navy. Photo "Military Review"
If war breaks out between the US and Russia, the US Navy does not need to guard its convoys carrying military supplies to Europe. On the high seas, Russian ships pose no danger to them.
This opinion of the retired US naval officer and political scientist Bradford Dismukes was expressed in the American magazine Forbes.
He calls the Russian fleet "aging, shrinking" and has only one "unreliable aircraft carrier." Actually, since Soviet times, he has not needed aircraft carriers. The Soviet Navy and the Russian Navy were not intended for attacks in the open ocean. Soviet and Russian ships were supposed to be closer to their native shores to defend their country.
Therefore, Dismukes believes that NATO ships will not have to guard military convoys in the North Atlantic, transferring military units, equipment and cargo to the European continent. He believes that they need to go forward to the Russian coast. The main task of the NATO Navy, according to the retired American captain, will be the blockade of the Russian Federation from the sea. He believes they should track down and sink Russian cargo in order to undermine the enemy's economy.
Dismukes believes that such a strategy of the US Navy would be successful in the event of a military conflict with China.