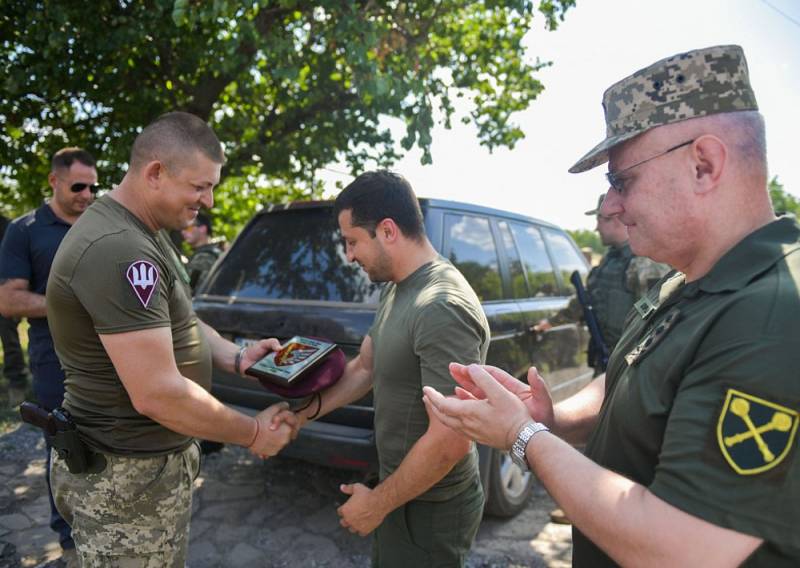 After several days of silence, the Ukrainian press published materials about an investigation carried out in Russia into the detention of Russian citizens in Belarus.
Thus, the newspaper Ukrainskaya Pravda publishes an article that confirms the fact that the appearance of a group of Russians who had previously fought in the Donbass on the territory of Belarus was actually part of the plan of the Ukrainian special services. The plan itself was aimed at ensuring that the citizens of Russia, issued by Kiev as representatives of the "PMC Wagner", ended up in Kiev. The Ukrainian side succeeded in the first part of the plan, but its further implementation, as you know, failed.
The operation, as the Ukrainian newspaper writes, was carried out by SBU officers together with the Main Intelligence Directorate of the Ministry of Defense of Ukraine.
It is noteworthy that the information is also confirmed by the editor-in-chief of the notorious site "Censor.net" Yuriy Butusov, who refers to high-ranking officers of the special services of Ukraine. Butusov says that the operation itself had been prepared for over a year before the Russians arrived in Minsk.
According to the Ukrainian media, the final stage of the operation was postponed at the request of the head of the presidential office, Andrei Yermak, after which the data allegedly reached the FSB of the Russian Federation. Ukrainskaya Pravda and Butusov further claim that the Russians were subsequently detained in Minsk. At the same time, some Russian journalists say that at that time in Belarus they considered that they were detaining militants from Ukraine, since their contacts at that time were with the organizers of the provocation in Kiev. After they figured out the situation and the Russians were sent home.
"Ukrainska Pravda" writes that the then head of the GUR, Vasily Burba, realizing that the operation was breaking down, turned to the president with a request to start an investigation into the "leak." But in the end, Burba was fired.
And the chief editor of "Censor" now accuses the President of Ukraine Volodymyr Zelensky of deliberately "decapitating the intelligence of the Ministry of Defense."
From a statement in the Ukrainian media environment:
Zelensky removed Burba from office to cover up his clerk Yermak.