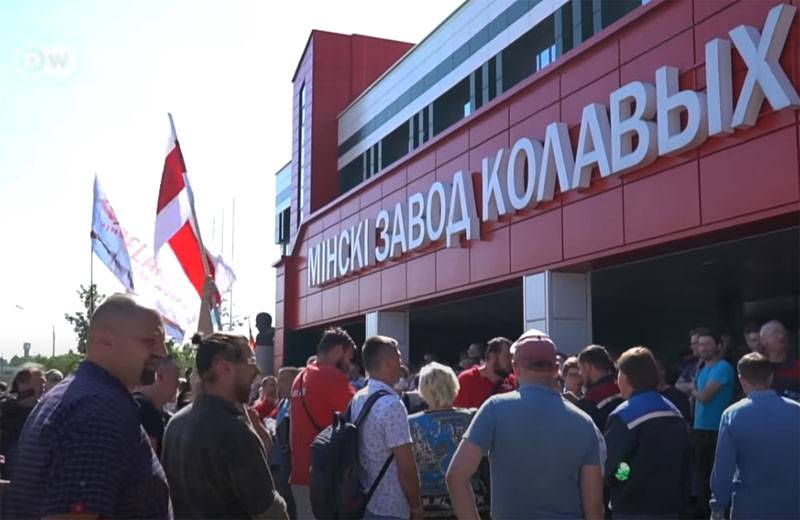 The Belarusian opposition decided to take a break in the protests. Telegram-channel NEXTA, which is actually engaged in information coordination of the actions of the protesters, announced that the pause is needed for "the rest of the activists and the solution of organizational issues."
An article appeared on the channel, in which it was spoken about the raining down of questions about a possible decline in protest activity.
From the post:
Today, many asked the question: "Is the protest fizzling out?" If the answer is "yes", then only in the physical sense of the word.
Further, the author writes that for all the days of participation in the protests, people were simply physically tired and that they needed to "just rest", since the protests "took place virtually around the clock."
It is stated that the break in the actions cannot be long, as the supporters of Alexander Lukashenko can take advantage of it.
Against this background, the press service of the Ministry of Internal Affairs of Belarus issued a statement about the actual exertion of pressure by the opposition forces. It is noted that the police officers of the Republic of Belarus share responsibility for what happened recently, but they are not going to come out with any collective condemnation of both their colleagues and the authorities.
From the report:
They expect from us a pretentious parting with certificates, joining the columns of protesters, public condemnation of colleagues and the authorities in general. It will not happen!
It was noted that the majority of employees perform their duty professionally, and it would be strange to ask forgiveness and repent for fulfilling their constitutional duty.