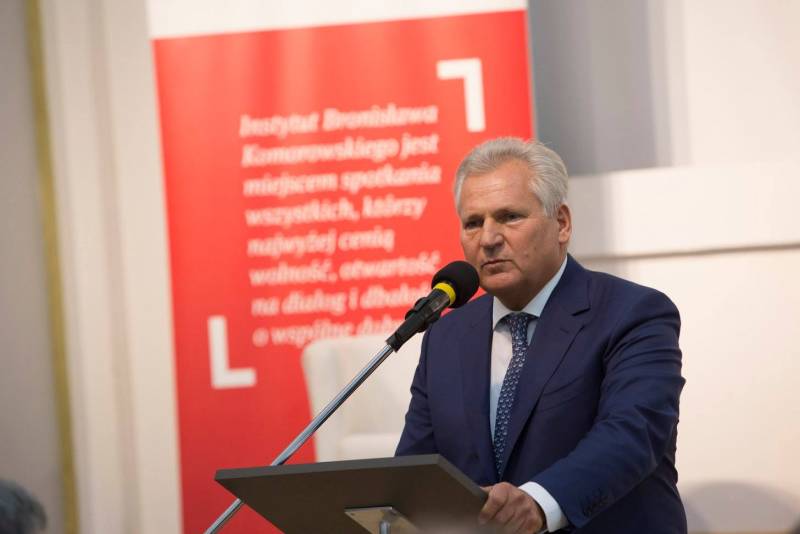 Former President of Poland Alexander Kwasniewski made a statement regarding the situation in Belarus, which is being actively discussed not only in Poland, but also abroad.
According to the former head of the Polish state, the problem for Belarus today is that the protestors for the resignation of Alexander Lukashenko have no leader. Kwasniewski notes that there is no leader in Belarus at all, whom the people could follow for Lukashenka's resignation and after such a (possible) resignation.
The ex-president of Poland actually warned the current authorities of Poland and other Western countries against frank statements in favor of removing Lukashenko from the presidency. At the same time, Kwasniewski's argumentation is curious. In his opinion, the West's ignorance of the processes taking place in Belarus today can contribute to the coming to power of an openly pro-Russian politician with all the consequences for Europe.
In fact, Kwasniewski makes it clear that Lukashenka is not so pro-Russian as he is considered in the West.
Kwasniewski notes that the events in Belarus cannot be compared with the Ukrainian "orange" revolution of 2004 (by the way, then Kwasniewski took an active part in it). According to Kwasniewski, then he was well acquainted with the leaders of the opposition in Ukraine, and with the situation in the country, and therefore "acted in a field known to himself." Today, as Kwasniewski says, President Duda is faced with the fact that any intervention could lead to the victory of the pro-Russian forces, since Poland's policy towards Belarus "has been relatively passive for a long time."
Kwasniewski is frank that the Ukrainian Maidan won because of external interference:
It is impossible to repeat the Maidan of 2004 in Ukraine in Belarus, since we have neither time nor suitable assets.