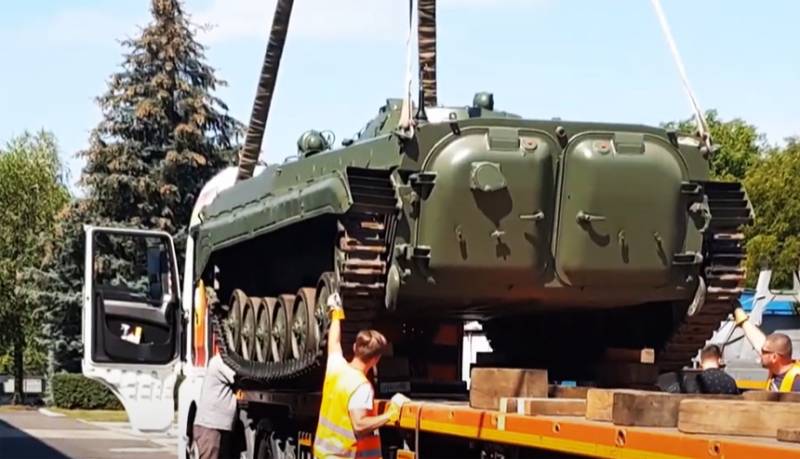 The Ukrainian state-owned company Ukrspetsexport claims that it has won a legal battle against a Polish supplier of military equipment. The case concerned 93 BMP-1 units ordered by Ukraine from the Polish private company Wtorplast.
The contract was signed in 2016. On the basis of the contract, the Ukrainian side transferred $ 9 million to the Polish company as an advance for the delivery of 50 armored vehicles from Poland within two years. However, the Polish company was able to deliver only 20 BMP-1.
As a result, the contract was overdue. Moreover, the Ukrainian side also has to independently try to take out of Poland those infantry fighting vehicles that are available from Wtorplast in a "finished form".
Representatives of Ukrspetsexport appealed to the Polish court, as reported by the head of the legal department of the Ukrainian company Yuriy Dodula.
In the course of clarifying the circumstances, based on which the Poles did not transfer all the contracted armored vehicles to Ukraine, it turned out that the Polish company was going to change the cost of the contract. In addition, it turned out that part of the BMP-1 was sent to the Czech Republic "for replenishment." It was from the Czech Republic that they were imported to Poland, where they carried out certain repairs and sold them to Ukraine. But also with the repair, as you can see, there were problems due to the banal shortage of spare parts.
The Polish company refused to voluntarily transfer the available BMP-1 to Ukraine. To solve this problem, Polish bailiffs were involved. With their help, 26 BMP-1s were confiscated from a Polish company. Now this armored vehicle is sent to Ukraine on platforms.