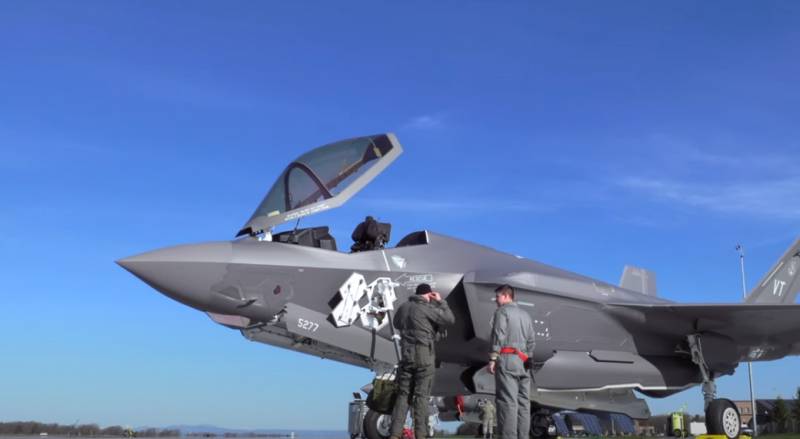 In the United States, preparations for the National Guard exercises in Wisconsin are being discussed. Attention was drawn to a photograph from the Volk Field military base that appeared on the official pages of the US National Guard.
The photograph shows three lightning rods deployed over the aircraft. American columnist Joseph Trevithick writes that it turns out to be a play on words: fifth-generation F-35A fighters, which are called "Lightning II" (Lightning II), save from possible lightning strikes. And all this happens in preparation for the maneuvers, which the US National Guard called the "Northern Lightning".
The United States notes that fifth-generation fighters are vulnerable to lightning strikes when located at home airfields.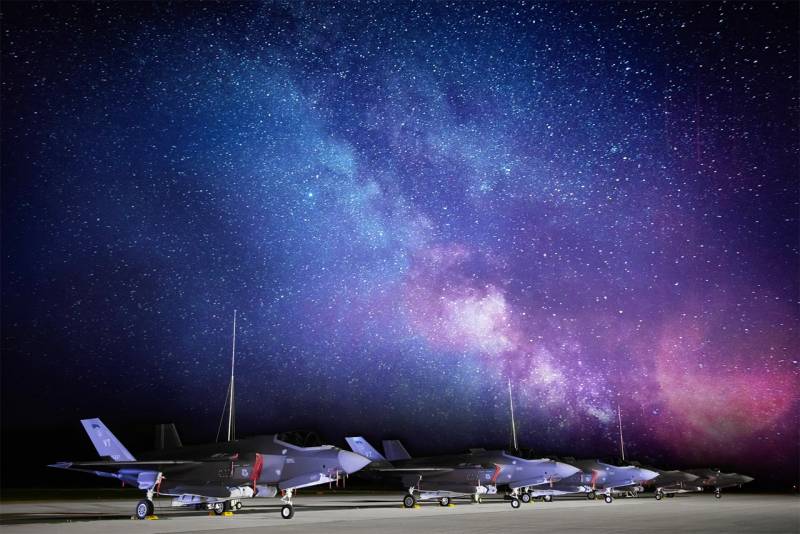 In particular, the technical personnel of military bases are afraid of detonation of fuel in the tanks and the entire fuel system of the F-35. If the plane is not protected from a natural electrical discharge of high power, then the impact can lead to a fire or even an explosion due to the fact that oxygen could accumulate in the fighter's fuel system.
As it turned out, the structure of the F-35 composite material, unlike an aircraft with a traditional metal skin, does not provide it with passive lightning protection.
Joseph Trevithick writes that there are additional risks. For example, we are talking about the fact that lightning can damage the components of the ALIS system. This is an autonomous logistic information system, the existing version of which is being phased out by the US Air Force due to many claims from pilots and technicians.
In addition, it was noted that the risk of lightning for the F-35 is increasing due to problems with the OBIGGS onboard system, designed to pump nitrogen-enriched air into the fuel system. This system is designed to prevent the risk of accumulation of other, hazardous gases. The problem is that the OBIGGS system detects damage to the pipes connecting to the fuel tank earlier than the manufacturer's specified terms. The electrical discharge can therefore ignite the fighter's fuel. Technicians are required to purge the system, including fuel tanks, with nitrogen more frequently.