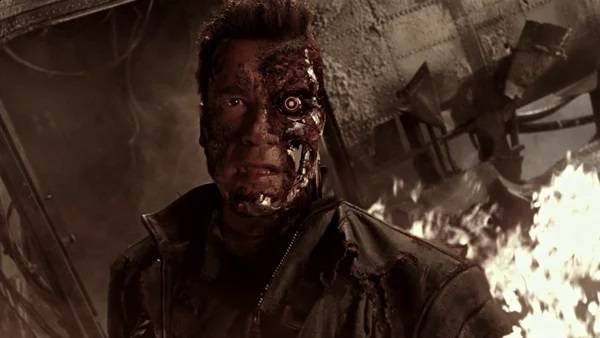 I don't know how you will all like it, but "I come back", that is, "I turn around!"
I ask you to love and ... Not to love in the truest sense of the word. In general, I wish you good health to all who are. And more.
Yes, I have not been on these pages for a long time, but this is not my fault, but my myocardium. Heart attack, scoundrel. And what does it mean to heal the heart in the conditions of our excellent medicine, I will not tell you. Do not fall asleep, who reads at night.
In general, the doctors fought for my life for a long time, but I turned out to be quite an ungrateful brute and survived. Even chipped and modernized.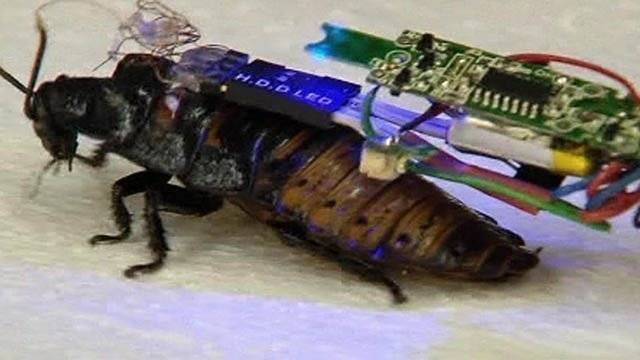 And then "went into the wilderness, almost to Saratov," if in the words of Pushkin. And there, in our vast fields (I'll tell you separately), I rested in body and soul. That is why I quite calmly somehow missed your constitutional votes, scandals, intrigues, investigations.
No, I read the Review, of course, but so ... calmly. I mustn't worry.
But then an elective disgrace happened to the neighbors, and I could not remain silent. Therefore, acting according to the words of our Great Kobzar,
Then he caught himself and crossed
I fell over, spat three times
And again I began to think about
What I have been thinking all this time.
Well, if I thought, then you know what thoughts are. You cannot hold it as one substance. In addition, after reading the attitude of many readers to what is happening in Belarus, I will tell you this: my dears, you still have not understood anything about the Maidan. And if you don't understand, then catch it, I will explain.
I'll probably start with a definition.
Maidan, in general, is such a thing when people naively believe that they will be able to achieve some kind of improvement by rallies and voting.
But the neighbors do not have a nifiga Maidan. More precisely, if there is a Maidan, then some kind of wrong. Massaraksh, inside out.
Let's compare.
The beginning is our classic. Everything is decorous, peaceful, no illegal actions or other disgraces for you. Well, everything also began with us, quietly, peacefully, with hope and understanding of the moment.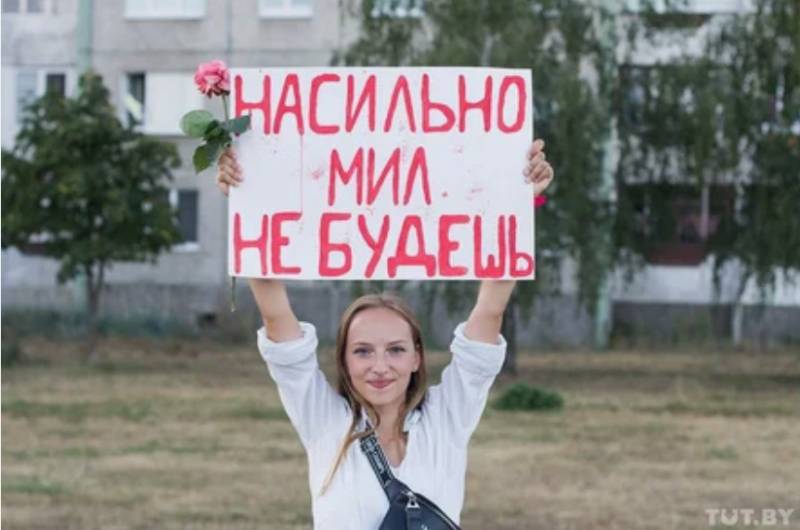 And that's all, you know. All the similarities end.
If you remember, our show has always been timed to coincide with the signing of another gas contract, after which we are either "A and B" who are sitting on the pipe and they are all in a high, or everything is sad and it is possible to buy gas all over Europe only when this gas can be ... Like olives in the city of Pisa. To privatize.
Belarusians left the path of peace after the elections. In general, of course, demanding re-elections makes us laugh. How naive do you have to be to believe that the authorities will agree to this?
Of course it won't. It is clear that everything was not started for that, in order to redo it later. Well, they painted Lukashenko 80%, why not draw something? And the people (it's not me, he calls it that, if anything!) Did not appreciate it.
Generally ungrateful. Yes.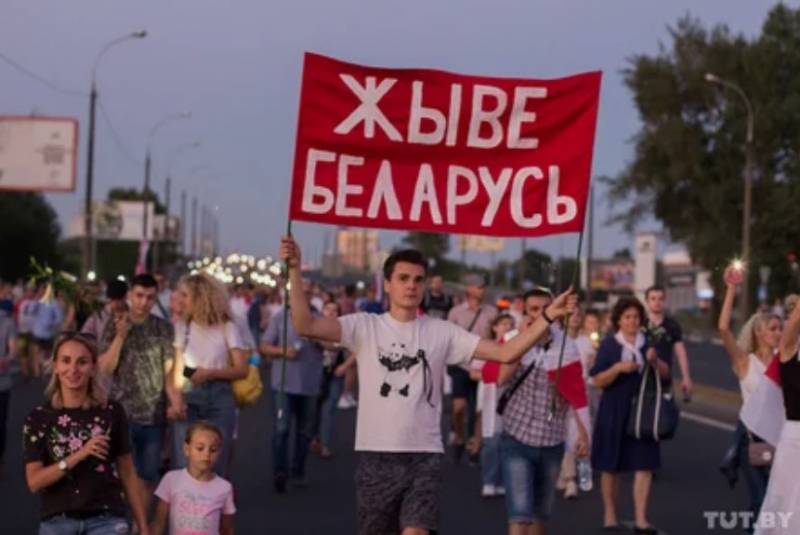 But then it began not at all like ours. Here, if you remember, the people were Maidan and slowly began to ... unbelieve themselves. And the security forces stood and waited for the order. However, there was no order, for which later, those who did not give the "correct" order, were tried deliciously. Who could catch. For there is nothing here.
There is now an opinion that if we had put ourselves in the right place, straight and firmly, the Crimea would not have floated away, and there would have been no war in the Donbass. Possible option, quite possible.
And the Maidan hit us first. Well, you know. But in Belarus, Lukashenka was the first to hit. And not then, after the elections, by riot police, but even before, when he jailed the unwanted candidates and took their votes. Well, or finished drawing, what's the difference?
And then on the disgruntled riot police went to work.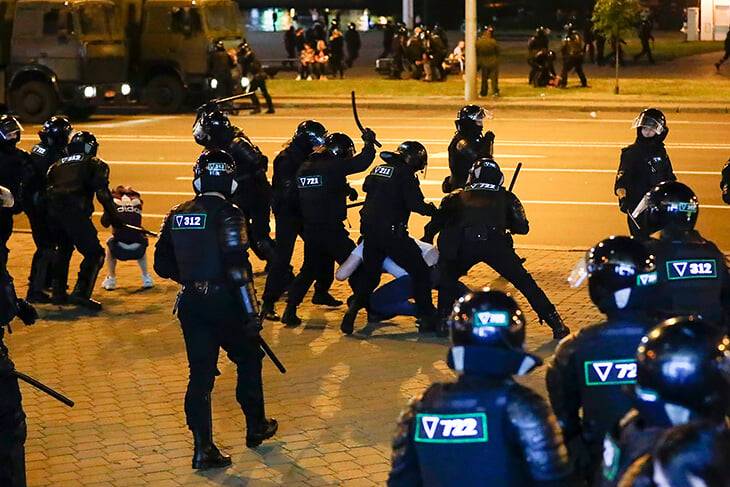 You know, I am very attentive to what is happening with the neighbors. And this is what I will tell you, my dear and adored readers. This is the reverse of the Maidan. We had clashes, and I myself was a witness of both the first and second Maidans, but ...
No matter how cool the Maidans mowed down, our security forces did not rush at everyone. Rules are rules.
Since the Belarusian security forces began to beat everyone in a row, not very pleasant associations began to spin in my head. But again, upside down.
It's not a secret for anyone who ruled our Maidan. And how many hryvnias were received by the militants who participated in clashes with the security forces. It was, and no one will hide it. But among the Belarusians, I did not see this point-blank with all my own eyes. If it was a Maidan, then it was embryonic. Nobody attacked the security forces, did not sweep them in the doorways.
And when the video from the field went in a shaft ... no, not battles. We had battles, but the neighbors simply gave the command "Fas!" And away we go.
And you know, personally, I got the impression that in all Belarusian OMON troops ours work from the heart ... Well, remember these, from Tornado, Azov, Shakhtarsk and other Terbats. The handwriting is similar, to be honest. Surprisingly.
Now many will say: behold, cockroach mug, who would say! And I say! Because if the fact that we have everything through the same place, this does not mean at all that all the rest of these outrages should be copied.
All the more so. And we have perverted the very sacred idea of ​​the Maidan, but what is in Belarus is, you know, similar. It looks like the Maidan, which was organized by Lukashenka himself.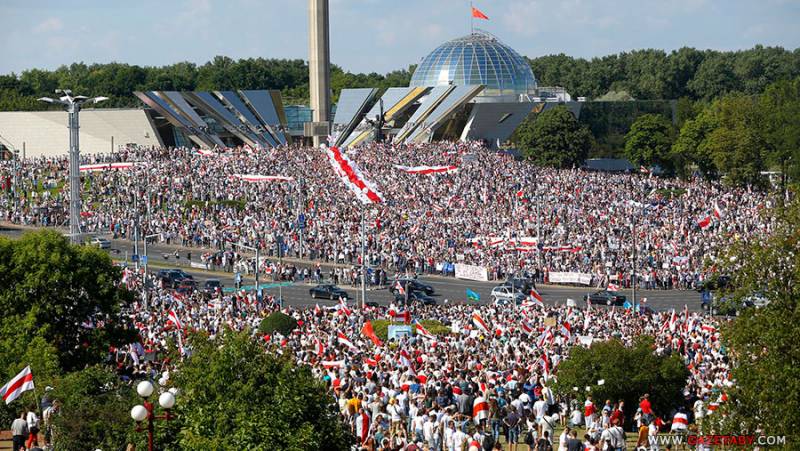 What our Yanukovych did not dare to do. Strike the protest with all available force.
What do you think, we don't remember Yanyka and Azarych? Remembered. Not so positively that they could return (no, perhaps, let them live with you, we have enough of all this here), but they remember. Because with them in places everything was nothing like that.
I look at the Belarusians and I cannot understand. Well, after all, they lived no worse than us. Quietly, calmly, under the king-father ... no, you know, they wanted fair elections ...
I substituted myself here when I talked to the editors, I myself provoked them to think. Where did you see fair elections?
We sat and thought. It turns out - with us.
Here, Olena, and lard in chocolate. And it's true. We have. Pan Ze (oh, I prepared a set for you about him, you will download) had nothing but a smile and money from Kolomoisha. And Hydrant had everything. And so we voted that Hydrant really had everything. And now there is, but less.
But honestly?
No, of course, I am a gullible organism. And I believe in 76,69% of Putin. And 70,96% of Tokayev. And 97,69% of Berdymukhamedov - and in general. And in particular.
It will be funny for me to live and see how the empire in the person of Putin will strike back. I wonder how much will he take? Well, no less than 80, it will be a shame for citizens in front of Lukashenka.
We will probably accept bets in 2024. But here it is already clear that Lukashenka must be outdone. This is not the case.
We watched the rally, which was "For the Father". All eyes. We also learn and learn from him. No, in terms of collecting budget funds from all over the country, this is also something we have for one. But about sudden moves ...
No, Petro Lekseich was also a master with us, especially when he puts on his shoes, without humiliating himself with a snack. He knew how, remember, to slap something unexpectedly. But to be sober ... Here our pass. And even more so under the giggle.
But what Lukashenka betrayed ...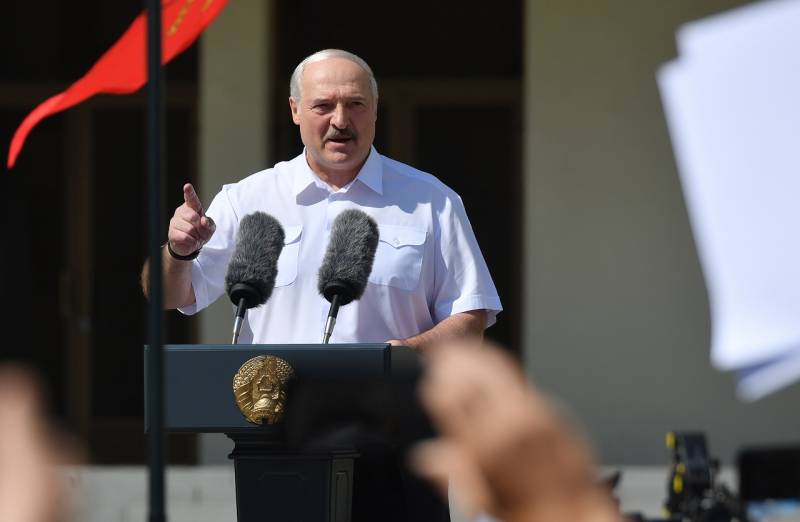 "Someone wants new elections. Look out the window! The planes are 15 minutes from us. NATO troops clang their tracks at the gates of Belarus. Lithuania, Poland, Ukraine are ordering us to hold new elections. If we follow their lead, we will go into a tailspin. We will perish as a nation! "
You should have seen what was going on with us. Ze flew out of his "Velor" (this is his personal restaurant, I will tell you separately), his eyes are like KrAZ's headlights, the main beam blinks. He cannot understand who it was in the person of Ukraine who ordered the new elections to fool around.
Yelling at his own people, but no one confesses. In short, we could not figure out who ordered the elections in Belarus to be repeated. But if Lukashenka speaks, it means that something like that came from us. Okay, they'll still look for who didn't eat there again.
And what was going on in Kursk, my mother is a cockroach, you should have seen. There is such a modest establishment at 13 Kurskaya Street in Kiev. You get the idea, NATO office. There, too, so robust, everyone was blown up. Belarus is nearby. Whose
Tanks
clanking caterpillars? Who did not agree on the passage, who is responsible for the logistics? And if tomorrow the tankers run out of Coca-Cola?
And the planes? Ours (well, I can say so now) from Vilnius receive a call to clarify whose planes are heating the engines 15 minutes from Old Man, ours or theirs?
Well, ours immediately told them that all three drones are engaged in reconnaissance flights, so most likely they have it.
In short, I don't know from whose troops Lukashenka is dying as a nation, but we have a cruel alibi. And the suspicion that Alexander Grigorich secretly began to take master classes from Pyotr Alekseevich.
"We built a beautiful country with you, to whom did you decide to give it? If someone wants to give up the country - even when I'm dead, I won't allow it! I stand as before God. There can be no more than 80 percent of falsifications! We are being offered new choices. They urge us to hold new elections. Well, let's go to the polls - and who will work? If we go to the polls, we will perish, and this is what they want abroad! Who will go to this election? Bandits and lords! "
Serious level. Necromancer level 90, not otherwise. Even the dead will stand guard. Wow ... It's just our way! Death is not a valid excuse and all!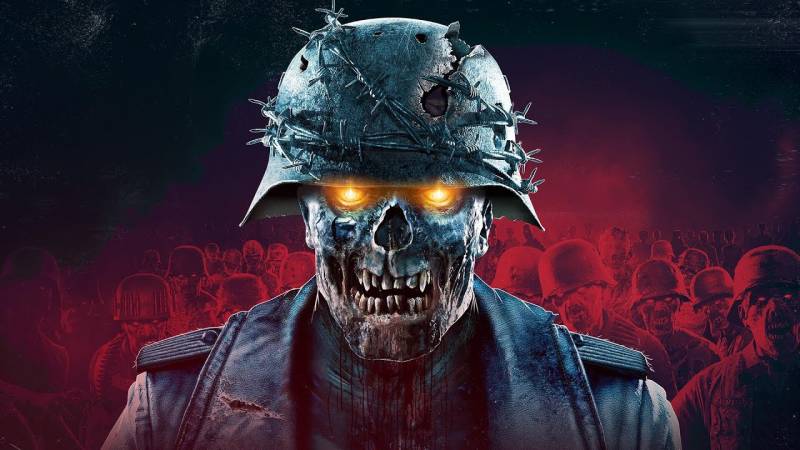 But as for the fact that there can be no falsifications, you know how to try. Apparently, they did their best. Because we see crowds against Lukashenka, but there are no crowds for him. Well, yes, they have brought people from all over Belarus, fortunately, a small one, to the rally, well, this has been tested for a long time.
But how interesting ... To go to the elections - like death! It is clear that if the riot police will meet in this way, then you can definitely die. And it is clear who will go to the polls.
In short, Lukashenka loves his people. Our Hydrant also loved about the same. Until the death of this very people.
The only thing that really bothered us was your Putin. More precisely, his promises "to support Minsk in resolving problems in the republic on the basis of an agreement on the Union State, as well as through the Collective Security Treaty Organization."
I must have begun to understand poorly; I am old and sick. But how can we translate that a Russian colleague will stand next to the Belarusian riot policeman, and they will start working with two clubs for the dissatisfied?
Or "little green men" and tanks at once?
What, excuse me, will you become to solve the Belmaidan problem? It's eerily interesting, to be honest. Tell who understands, and I will bring your thoughts to the rest of my place. I will work in two directions.
In general, I have an idea. How could we change our clowns for an intelligent collective farm chairman? We have work this year - well, it's just awful. Harvest is something at all. And Lukashenka is already listening to us for the New Year instead of our idiots.
Even together with the OMON, they would have taken it. Well, if you can do without it. Moreover, we have someone to beat here, and they will only say thank you for such things. Reality show "99th square, khan banderlog". Let's get rich. And we will clean up the gene pool at the same time.
After all, you still have to run. Well, I'll tell you for sure, when the people are completely fed up with their ruler, normal in relation to such a people, the ruler usually runs to Rostov. It is clear that Lukashenka will not run to Rostov, he and in Moscow have everything decently seized, but you understand the essence of the message.
It's just that all these shots from Belarus, which the locals immediately began to sound with the song "Warriors of Light" ... They cause such associations, unpleasant ones. For me, for example, the pain in the area of ​​the wallet begins, because there is such a sign in Ukraine: they started to chase the "Warriors of Light" - wait for the dollar to rise.
That's all for now. And I myself got tired, and for a start I won't bother you too much. But put your notes there where necessary - the mouthpiece of intelligence and justice is working again. And, as before, once a week I will delight you
the news
from the most unkillable country in Europe.
And separately I would like to convey my regards to the Belarusian readers on behalf of the smart organisms of Ukraine. You neighbors are in a very difficult situation. Let you have the strength to stand your ground, but stand not the way we did it. Don't need blood. Be strong in spirit and heart, a just cause is always doomed to success. Good luck to you, Belarusians! That other Ukraine, not with a black and red flag, is with you.