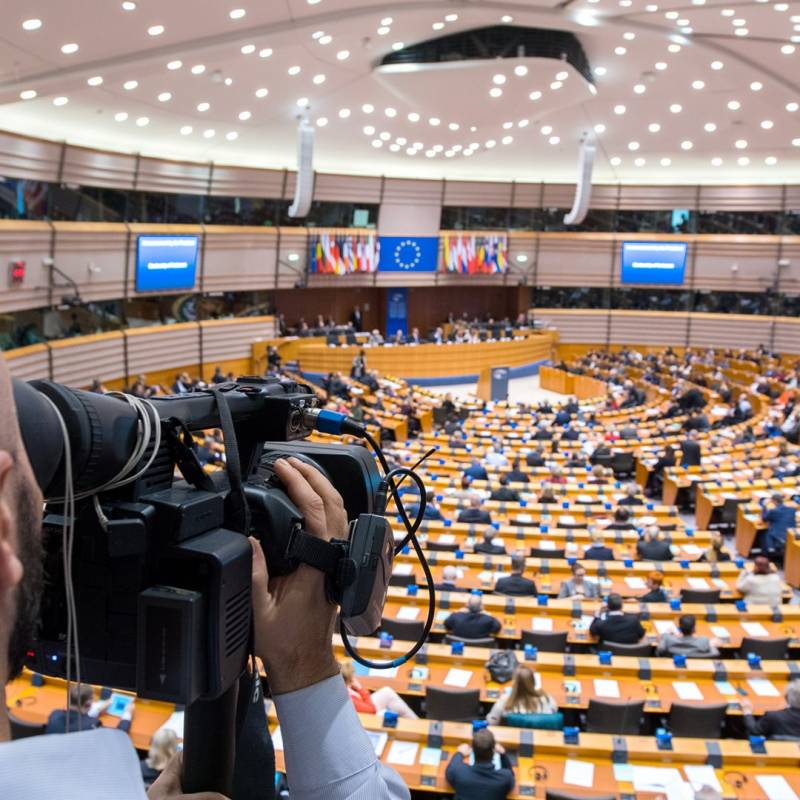 The situation in Belarus and around it continues to heat up. It became known that the European Parliament made a decision to declare Alexander Lukashenko persona non grata. The European parliamentarians named "non-free elections in Belarus" as the reason for making such a decision.
The official statement says that "reliable reports show the victory of Svetlana Tikhanovskaya." MEPs do not speak about the sources from which these "reliable reports" came to the EP.
From the statement of the press service of the European Parliament:
Since the elections in Belarus were neither free nor fair, the European Parliament does not recognize Alexander Lukashenko as the country's elected president. His status is defined as persona non grata. The European Parliament, like the Belarusian people, demands free elections with the presence of independent observers.
An important addition should be considered the appeal of the European Parliament to Russia about "non-interference in the internal affairs of Belarus". This may well be regarded as another facet of hypocrisy and double standards. And what in this case, if not interference in the internal affairs of Belarus, can be called a resolution of the European Parliament itself or, for example, a meeting of representatives of the German authorities with Svetlana Tikhanovskaya?
The fact of the meeting with Tikhanovskaya has already been confirmed in the Cabinet of Ministers of Angela Merkel.
Against this background, reports are coming from Minsk that Alexander Lukashenko announced the work on the third version of the Constitution. He made such a statement during his visit to the MZKT, where he suggested that the initiative group "sit down at the table and work on a version of the Basic Law."