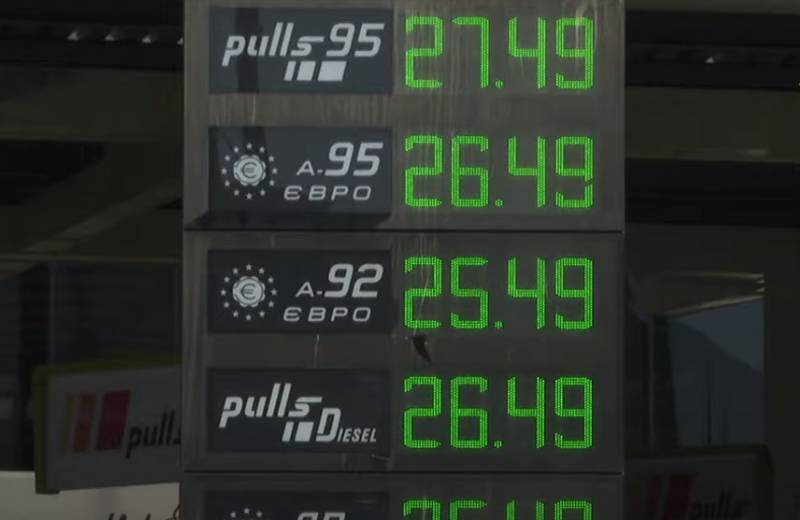 Against the backdrop of enthusiastic reviews in a number of Ukrainian media outlets about the protests that are taking place in Belarus these days, sober assessments of what is happening have sounded.
In Ukraine, they suddenly remembered that the import of oil products from the Republic of Belarus makes up about a third of all purchases for the Ukrainian economy. In this regard, Ukrainian experts in the fuel and energy complex (fuel and energy complex) have concerns, which are formulated something like this: "What will happen if the strike in Belarus is supported by oil refineries.
It is noted that in this case, the situation for Ukraine may develop as follows. Belarus will sharply reduce the export of petroleum products for Ukraine for the simple reason that the country itself may face an acute shortage of gasoline, fuel oil and diesel fuel. In this regard, in order to maintain the Ukrainian economy at least at the current level, it will be necessary to look for alternative suppliers.
If the countries of the European Union act as such suppliers, then the cost of gasoline in Ukraine in a short time may increase by at least a quarter. And if we talk about prices that would remain at the same level for Ukraine, then so far there is only one option - to sit down at the negotiating table with Russia.
To date, the price of a liter of Ai-95 gasoline at gas stations in Ukraine (at the current exchange rate) is about 72-78 rubles (translated into Russian currency). If the price really rises by a quarter, then it can overcome the bar of 100 rubles per liter of 95th gasoline. And these are already quite European prices.
It is also worth adding that Ukraine used relatively cheap fuel and lubricants from Belarus to keep its military equipment on alert. A sharp reduction in supplies, if such occurs in connection with the potential involvement of workers of Belarusian refineries in the strike, could hit the Ukrainian army as well. In connection with all of the above, Ukrainian experts say they hope that the refineries of the Republic of Belarus "will continue their work in the same format." An interesting approach: to rejoice at strikes, for example, at MTZ and MZKT, and grieve over possible strikes at oil refineries ...