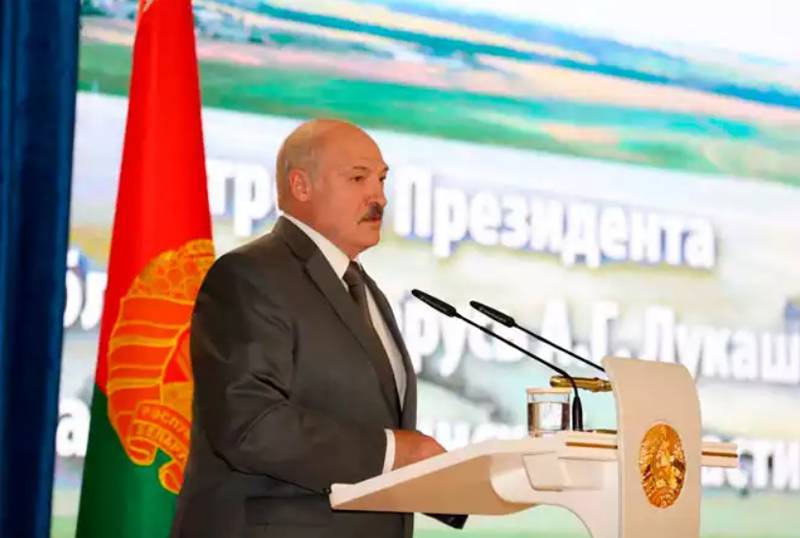 President of Belarus Alexander Lukashenko visited the MZKT - a plant that, like many other large enterprises in the republic, is in a "partial" strike. At the same time, during the strike, employees of enterprises put forward demands not about how the work of the factories themselves could be reformed, to increase their own social security, but about Lukashenka's resignation.
Speaking to the employees of the Minsk Wheel Tractor Plant, Alexander Lukashenko reminded them that everyone is a subject of the Belarusian economy.
President of the Republic of Belarus:
Where you rushed, other laws. This is so that it doesn't hurt later.
According to Lukashenka, if someone wants to leave the enterprise, does not want to work, then personally he is not going to keep anyone.
Lukashenko:
Nobody will spread rot. Please, if you don't want to work, you want to leave - the doors are open.
At the same time, the head of the Belarusian state was informed that MZKT, like many other large enterprises, continues to work despite the strikes of certain parts of the team.
Lukashenka, commenting on this, said that "he knows - there are some wandering around, somewhere around 150, somewhere around 200 people." After that, the President of the Republic of Belarus added:
It should be understood that the "bad president Lukashenka" always supported the extra staff, so that people would not be thrown out into the street, but given work. If someone does not want to work, I say again: we do not force.
Lukashenko:
Elections were held in Belarus, there will be no other elections!
Meanwhile, opposition media claim that Lukashenka "did not talk to the entire staff of the MZKT". The following statements appeared:
The imported "tihars" were gathered at the site, and the workers were blocked in the workshops.
This information is currently not confirmed.
Meanwhile, it became known that the government of the Republic of Belarus had resigned. This is a common measure after the presidential elections. Now the formation of a new cabinet will begin.