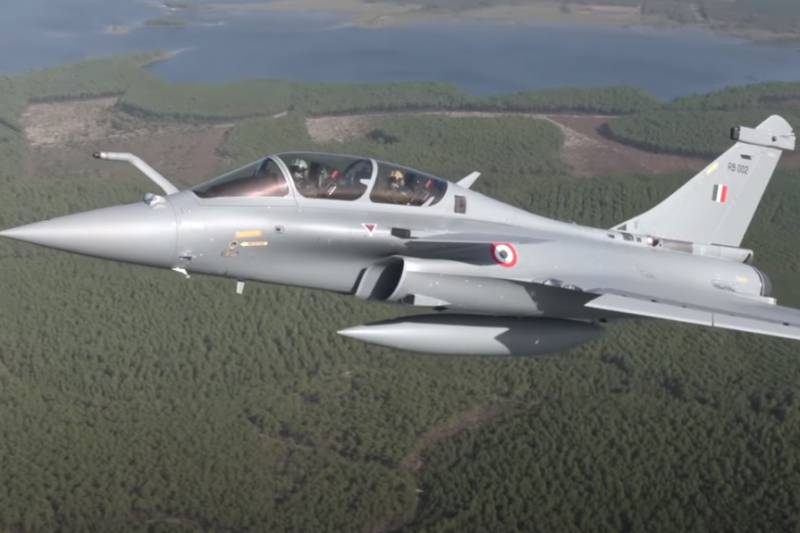 It has been about three weeks since the first five Rafale fighters arrived from France to India. Even while the French fighters were in the air in India, there were statements that the planes within the next (at that time) week could be sent to a high-altitude airfield in the Ladakh region - to the border with China.
Recall that it was in Ladakh that a clash took place between the Indian and Chinese military.
The Indian Air Force then said that the transfer of Rafale to Ladakh "would lead to a radical change in the balance of power with China in the air."
However, even after almost three weeks, the Indian Air Force Rafale fighters transferred from France remain at the main base airfield - Ambala. This is about five hundred kilometers from the section of the border where the collision occurred.
The Indian authorities decided not to escalate the situation. And the distance of 500-600 km can be considered an Indian signal that they do not intend to militarize the territory near the Chinese border in New Delhi, but at the same time, fighters can overcome this distance quite quickly.
However, in the camp of Indian "hawks" (persons who oppose good neighborly relations with the same China) criticism is voiced as to why Rafale fighters are not located at airfields in the immediate vicinity of the border. It is said that with the current deployment of fighters purchased from France, they are becoming "useless."
Meanwhile, the publication ORF (Observer Research Foundation) published material of the columnist Samir Saran, who writes that after the initial euphoria from the arrival of the Rafale party in India, some sobering could come.
From the article:
The country, which intended to buy 126 aircraft, was able to get only five.
History
with "Raphael" demonstrates the regrettable (in) capacity of the Indian state - its tight budgetary constraints; bureaucracy; his party politics, which are often ranked above national security.