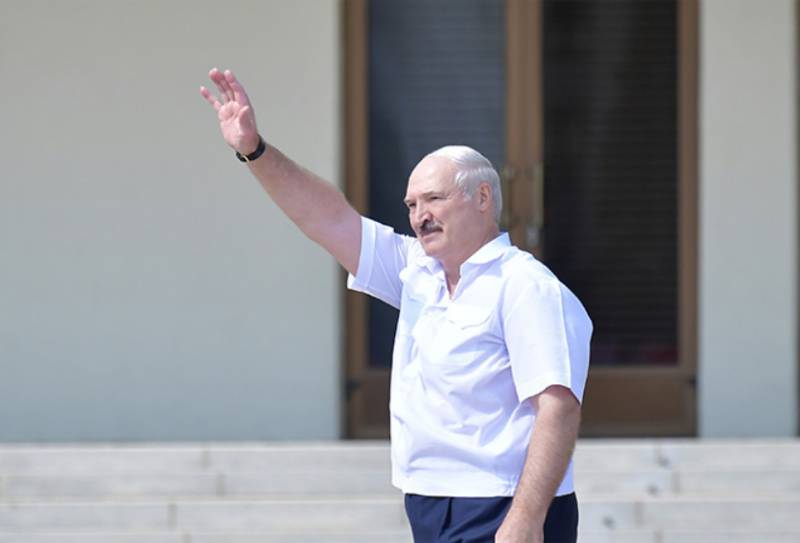 The West, with which the Belarusian president has been trying to flirt lately, expressed its unambiguous attitude towards Alexander Lukashenko. The European media make it clear that they expected only one thing from Lukashenka - the resignation of his presidential powers after the end of his fifth term. But Lukashenka went to the polls, the CEC declared him the winner with more than 80 percent of the vote.
Now the media in Europe and the US write that they do not intend to recognize Lukashenko as president in the West.
Thus, in the large French edition of La Tribune, Lukashenko is again named a dictator. This is noteworthy due to the fact that for several years the West tried to avoid such interpretations of Alexander Lukashenko and even lifted a number of sanctions.
The very title of the material published on the pages of La Tribune speaks for itself: "Belarus, an ordinary dictatorship at the gates of Europe". French reporters ask themselves a rhetorical question: "Will there be a Belarusian spring?" - a revolutionary option for Belarus like the "Arab Spring". The article points out that European leaders demand from Lukashenka "to stop repressions against the protesters."
It is difficult to say what degree of hypocrisy this is. After all, the demands to "stop repressions against the protesters" are written by the French media, a country where the police used all available forces and means to deal with the so-called "yellow vests", dispersed them with tear gas and water cannons, where dozens of criminal cases were initiated against the most active protesters. Apparently, the French police can beat people in the streets and the French courts can try activists - this is democracy ... But in Belarus, you cannot do the same, since it is a "dictatorship" ...