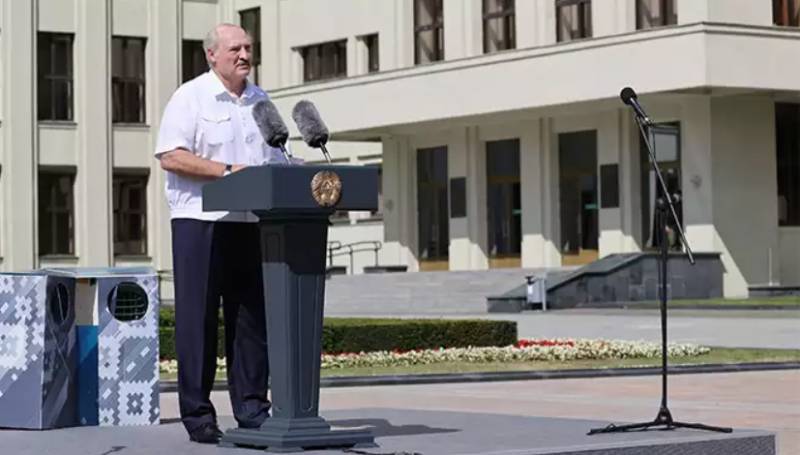 Alexey Pushkov, a representative of the Federation Council of the Russian Federation, a well-known TV presenter and active user of social networks and messenger channels, spoke about the situation in the Republic of Belarus. In his Telegram channel, Pushkov writes that Alexander Lukashenko is losing the information field in the republic.
According to the Russian senator, the state media in Belarus are trying to completely bypass the protests that swept across the country after the elections. Pushkov notes that the state media of Belarus is generally trying to bypass sensitive topics of concern to society.
Alexey Pushkov:
They will do Lukashenka a disservice.
The question is, do our state media in Russia raise sensitive topics of concern to society? To put it mildly, not always.
We remind that several actions were held in Belarus the day before. One of them was organized by the authorities, the other - by forces opposing Lukashenka. The Ministry of Internal Affairs of the Republic says that 65 thousand people gathered at the rally held on Independence Square. Opponents dispute these numbers, claiming that they managed to collect much more in protests against Lukashenka. According to opposition media reports, at least 180 thousand people gathered at a rally against the current government at the stele on Pobediteley Avenue.
Meanwhile, the official website of the President of Belarus published material about his speech at the rally, where, as in Soviet times, almost every phrase of the head of state is followed by an editorial note - "ovation" or "stormy applause".