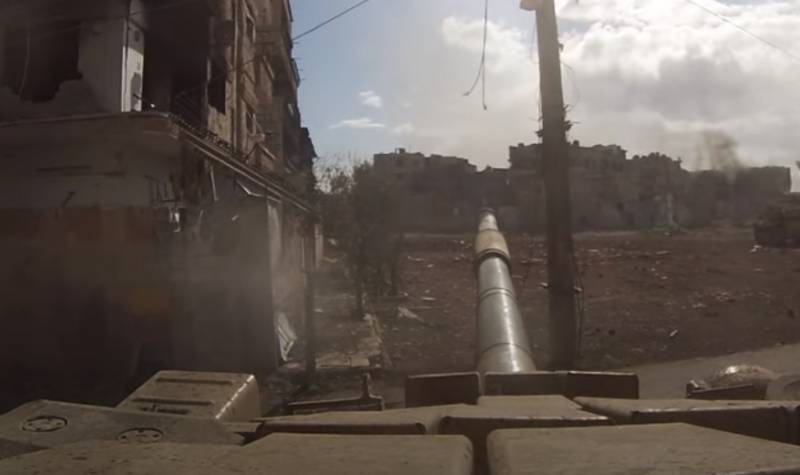 Earlier, materials appeared on the network that militants in Syria began to acquire anti-tank missile systems. The actual confirmation of this data was due to how
Tanks
Syrian government forces were knocked out not only in battles in urban areas, but also on the march through open areas.
The threat to the CAA became more and more apparent. Indeed, with an accurate ATGM strike, the troops lost not only the tank, but often the crew. And by definition, it takes a lot of time to fully train new crews.
What could be the way out? One of the obvious options is to improve the protection of armored vehicles from the same anti-tank guided missiles. An element of such improvement is the use of complexes of electronic-optical counteraction - KOEP.
To date, the tanks of the Syrian armed forces are equipped mainly with the Shtora-1 KOEP or their analogs. Some time ago, open sources on the Internet published statements that the "Curtain" for the needs of the CAA was allegedly supplied from Russia directly.
There is no official confirmation of this information. But there are photographs in the network, where, as the tankers themselves say, "curtained" combat vehicles. We are talking about T-72 tanks with a complex of electronic-optical countermeasures, similar to the "Shtora-1". One of these photos is published in
Twitter account
Ivan O'Gilvi.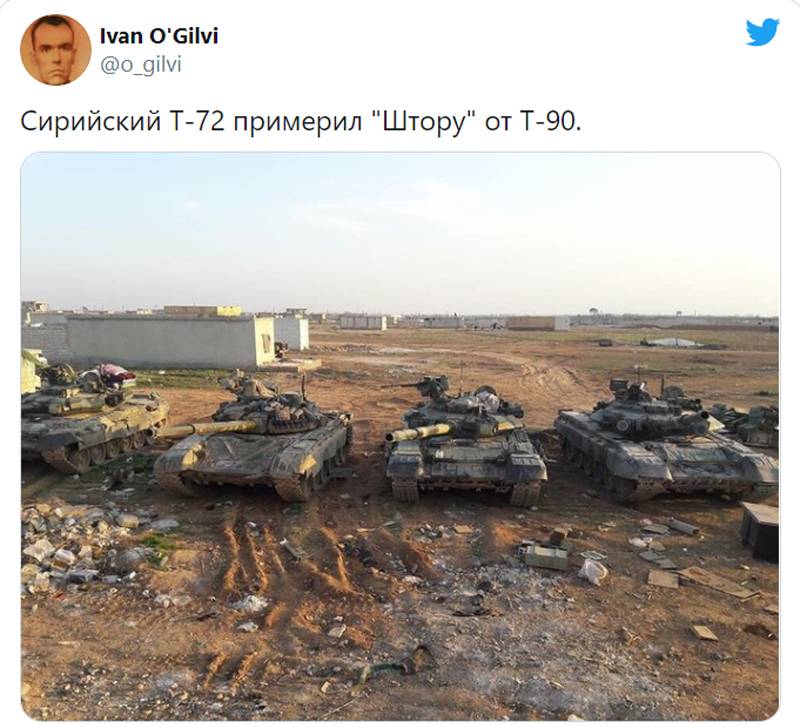 However, experts argue, believing that we can talk not specifically about "Shtora-1", but its Middle Eastern counterparts. These are optical-electronic countermeasures that are already being created in Syrian workshops. It is these variants of the COEP that are installed directly on the top of the tank turret for 360-degree operation. This version of the installation of the KOEP SAA uses, since often there is no clear front line in the theater of operations - when an ATGM attack can be carried out from the rear or from the side. If you believe the statements of the Syrian tankers themselves, then this is the option for placing the complex in the absence of clear boundaries of the theater of operations and the front line as such is the most appropriate.