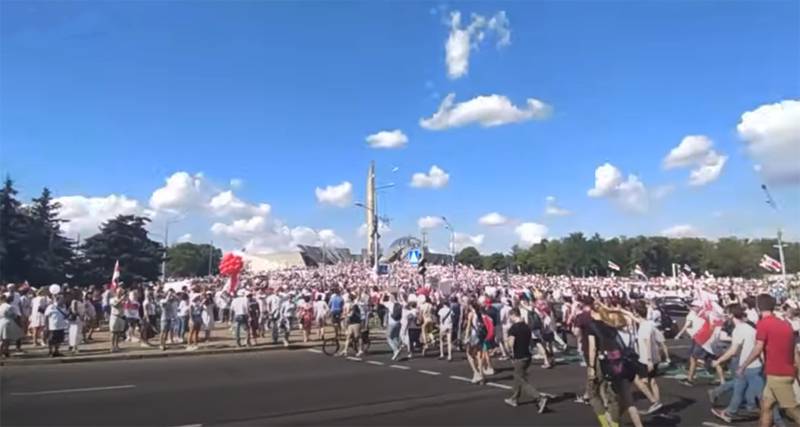 A rally of opposition forces began in Belarus. As reported by Voennoye Obozreniye, a rally in support of the current authorities began earlier. It takes place on Independence Square.
The rally, which is positioned as a rally for the resignation of Alexander Lukashenko from the presidency, began at Stella.
At the same time, now supporters and opponents of Lukashenka are beginning to accuse each other of falsifying the number of people who came to their rallies. The opposition Belarusian portal Tyt.by claims that tens of thousands of people attended the rally of Lukashenka's opponents.
Video from the part of the Belarusian capital where opponents of the current government gathered:
It is noteworthy that many of those present have posters in English. Some examples of text: "Stop the regime machine", "Stop the violence".
For obvious reasons, these slogans are used as a picture not at all for internal Belarusian "consumption", but first of all for the Western media, whose reporters actively cover the protest actions.
It is also noteworthy that the overwhelming majority of the protesters are people under the age of 30. For obvious reasons, these are the most active users of the Internet, messengers, through which the actions are coordinated.
Earlier, speaking at a rally in his support, Alyaksandr Lukashenka said that "he is kneeling before the audience." In his speech, he said that Belarus could face the NATO threat.